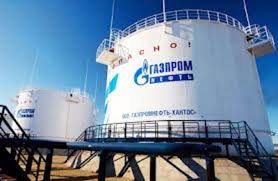 Venable cut ties with Gazprom, the Russian gas monopoly used as a political tool by the country's strong man Vladimir Putin, effective March 31. The DC legal/lobbying firm collected $250K during the year ended April 30, according to its federal filing.
Birch Bayh (pictured), the 18-year Indiana Senator who was mentioned as a Democratic presidential candidate, served as the top luminary on Venable's Gazprom team. He also terminated work Hong Kong Trade Development Council.
Democratic bigwig Ray Shepherd, who worked the presidential campaigns of Hubert Humphrey and Ted Kennedy; Richard Hegg, Potomac Group advocacy/issues veteran, and William Nordwind, aide to Republican Fred Upton, also worked the six-member Gazprom effort.
Venable's work was through Ketchum, which still represents the Russian Federation and placed a New York Times op-ed on behalf of Putin.
Currently, Gazprom claims Ukraine owes $4.5B for gas shipments and has threatened to cut supplies, if not paid.
The company had supplied energy to Ukraine at a discount to encourage the former Soviet republic to reject overtures by the European Union.
With the overthrow of the former pro-Russia regime, Gazprom yanked the discount, and now demands a premium from Ukraine.
O'Dwyer