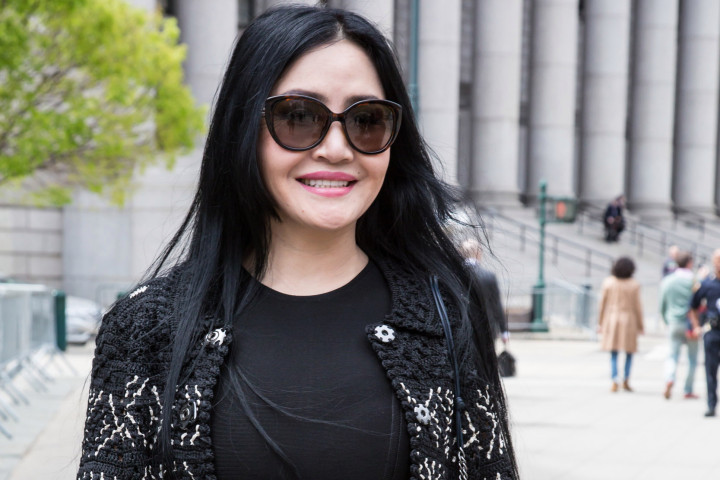 A Manhattan judge ordered the president of Kazakhstan's brother to provide assurances that his ex-wife will not be re-arrested when she flies home after finalizing a lopsided settlement agreement.
Maira Nazarbayeva, who was married to fertilizer tycoon Bolat Nazarbayev — brother of Kazakh president Nursultan Nazarbayev — appeared in a Manhattan court on Tuesday looking glamorous in a Oscar de al Renta top and Louis Vuitton platform peep toes after suddenly being released from house arrest in her native country.
"While the criminal proceeding against Ms. Nazarbayeva has been quote unquote suspended," Justice Eileen Bransten said, "I do think we're going to want some assurances they are not going to be reinstated when she comes back."
Last winter, Nazarbayeva was detained and charged with harassment, extortion and kidnapping.
"I think those are part of the negotiations we have to undertake before there is a free and willing signing of this particular settlement," Bransten said.
The tycoon's attorney, John Snyder, insisted that his client was "a private citizen" who had "no involvement in" the criminal investigation into his ex-wife.
Nazarbayeva told Bransten through a Russian interpreter that she wants to return abroad because her 12-year-old son is still in Kazakhstan.
"This threat that the child may be somewhat in danger would be in my view very coercive," Bransten said.
In the settlement, which the socialite's attorney advised against, Maira Nazarbayeva would sign over a $20 million Plaza condo, a $3 million Wall Street pad and a $5 million oceanfront Miami apartment. She also gives up any right to alimony or child support for the former couple's son. In return the spurned spouse, who told The Post her husband unilaterally divorced her in Kazakhstan with the stroke of a pen, would get a $20 million Alpine, NJ home.
Justice Bransten said she wanted Nazarbayeva to take the witness stand with an official Russian interpreter before she approved the agreement.
The parties are still haggling over a property in Cannes, France. The judge gave them two weeks to resolve their differences.
New York Post