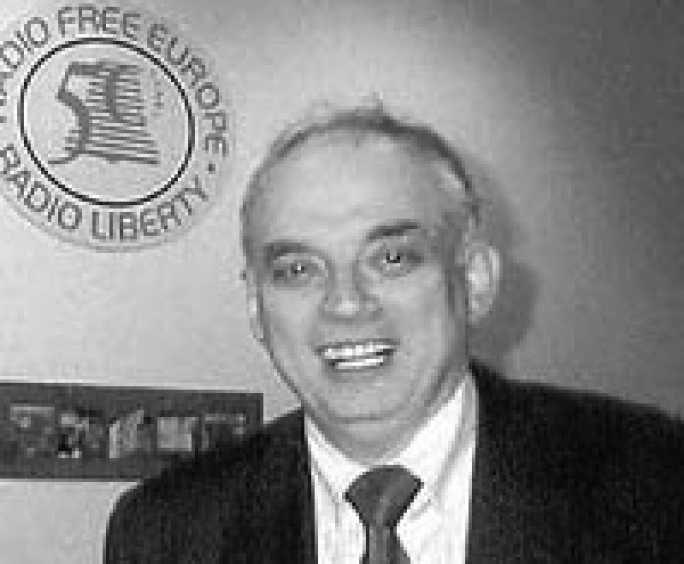 American citizen Alexander Narodetsky was questioned by Maltese police. A journalist and former director of Radio Free Europe in Kiev was arrested in connection with criminal investigations that have led to the freezing of assets of Kazakh exile and multi-millionaire Rakhat Aliyev.
American citizen Alexander Narodetsky, who owns a 1% shareholding in the company Bongu Media Malta, was questioned by Maltese police over a series of transfers the company made to Elnara Shorazova, the wife of Aliyev.

According to sources privy to the investigation on the financial affairs of Aliyev, who is believed to be no longer living in Malta, Narodetsky was questioned over the transfer of some €938,000 from the company Bongu Media Malta, to Shorazova's personal account.

MaltaToday is not suggesting that the money transfer is irregular.

Bongu Media Malta is 99% owned by Narodetsky's wife Kathleen, according to company records. Along with another company, Malta Press Agency, it is based at an address at Pendergardens in St Julian's. Both firms have had their assets frozen by order of a Maltese court, on the strength of the money laundering investigation against Aliyev.

The Criminal Court issued the freezing order on the assets owned by Aliyev, 52, and his Austrian wife Elnara Shorazova, prohibiting the couple and their companies from transferring or disposing of any movable or immovable property.

Aliyev, formerly the son-in-law of Kazakh dictator Nursultan Nazarbayev and deputy head of the Kazakh secret service, this week claimed through his Austrian lawyers that he and his associates were being persecuted by agents of the Kazakh secret service, in Malta.

Narodetsky even filed a police report, claiming that two plain-clothes officers had told him to report to police inspector Raymond Aquilina's office for questioning, but that he "suspected that this could be something from the secret service of Kazakhstan or else from the MaltaToday newspaper" – according to his police report.

Narodetsky was later presented with an arrest warrant at home, and shown a court order for the search of his apartment. He said he was kept under arrest for seven hours by the economic crimes unit, which is conducting the investigation on Aliyev's financial affairs.

Another company whose assets have been frozen are Olympic Yachting Limited – possibly used as the owner of his personal yacht – whose shareholder is Ganado Trustees & Fiduciaries. Other companies with their assets frozen are AJ Trust, Sydney Trust, and Athina Trust of Malta; and Acquarius Trust Company Limited and Aurelius Holdings Limited of Gibraltar; and EDS Holdings Ltds and Crimson Limited.

Berlin lawyers Danckert Spiller Richter Bärlein, acting on behalf of the Kazakh ministry of justice, claim Aliyev has shifted to Malta over €100 million in alleged "criminal gains" during his time as deputy head of the Kazakh secret service.

MaltaToday has been unable to substantiate these allegations, although they have not been rebutted by Maltese investigators so far.
Police challenge
Today (Monda) Aliyev faces a police challenge in court, filed by two Kazakh nationals who want the Maltese courts to force the Commissioner of Police to start investigations on their allegations that they were tortured on Aliyev's orders.
Satzhev Ibraev and Pyotr Afanasenko claim they were tortured on order of Aliyev in 2001, and personally beaten by him, to extract a false confession that their boss, former prime minister Akezhan Kazageldin, was plotting a coup against Aliyev's father-in-law, Kazakh dictator Nursultan Nazarbayev.

Their lawyer says that Article 139A of the Criminal Code is clear about what torture constitutions. The law was introduced in the Criminal Code in 1990, when Malta ratified the Convention Against Torture, which lays an obligation on member states to prosecute torture, even if committed outside Malta. "There are no issues of jurisdiction or retroactivity as claimed by the Attorney General in his opposition against the previous complaint," the lawyer had told MaltaToday previously.
Aliyev has been living in Malta since 2010, availing himself of the right of free movement across the EU as the spouse of Austrian citizen Elnara Shorazova. In August 2013 he applied for naturalisation as a Cypriot citizen. His lawyers, Fidler & Gemeiner, of Vienna, say he is now living in Greeece.
Aliyev was living in Austria as the Kazakh ambassador to OSCE, before falling out with his father-in-law, the dictator Nursultan Nazarbayev, and being forcibly divorced from his daughter. In 2008 he was sentenced to 20 years' imprisonment in absentia by a Kazakh court over the murder of two bankers. Austria refused to extradite him. Instead it opened its own criminal investigations.
MaltaToday.com.mt