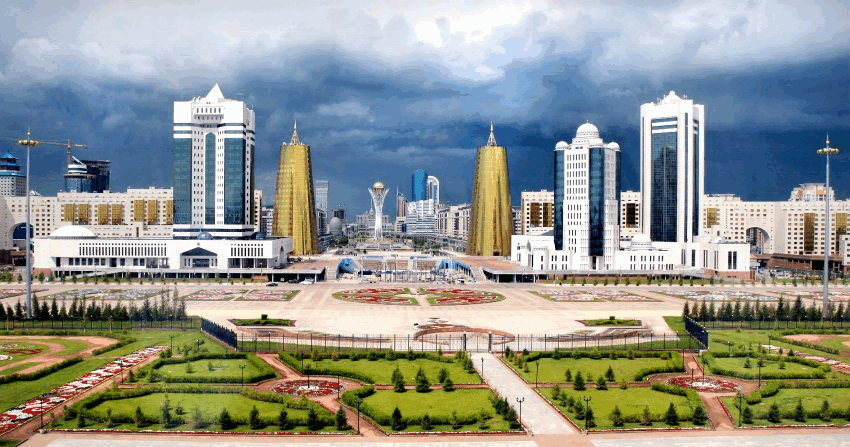 Astana places severe restrictions on civil liberties, including freedom of expression, conscience, and assembly, a United Nations rapporteur says in a report published following a visit to Kazakhstan earlier this year.
The country offers "very limited space for the expression of dissenting political views" and treats freedom of assembly "as a privilege or a favor rather than a right," Maina Kiai, rapporteur on the rights to freedom of peaceful assembly and association, said in a report being presented to the United Nations in Geneva on June 17.
"A web of policy, practice and perception contributes to a general environment where engaging in political activities is difficult, discouraging and sometimes dangerous," Kiai found. "Dissent may be criminalized and critical political expression is often portrayed as threatening the stability of the state."
He expressed concern about the case of Kazakhstan's most prominent prisoner, Vladimir Kozlov, jailed on charges of fomenting fatal violence in western Kazakhstan in 2011.
The rapporteur, who met the opposition leader behind bars during his January visit, "is seriously concerned that Mr. Kozlov's ordinary political speech and association activities were deemed criminal incitement of social hatred," the report stated.
The case "seems emblematic of a more general trend to marginalize political leaders voicing dissent," it added.
Kozlov deems the charges against him political, a position shared by international human rights watchdogs.
"This heavy-handed approach to quashing political opposition is all the more surprising given that the government of Kazakhstan enjoys significant popular legitimacy and approval," Kiai said, referring to genuine public support for President Nursultan Nazarbayev (who was recently re-elected with a landslide victory in a competition-free election).
The law against inciting discord under which Kozlov was convicted has "a powerful chilling effect on political activity," Kiai continued, and is "an ineffective and counterproductive way of fighting actual extremism."
He expressed concern about curbs on free expression, a restrictive approach to freedom of assembly which "renders that right meaningless," and a controversial law on religion under which some groups "are effectively banned from exercising any collective religious functions."
The government said it welcomed the visit and would take some recommendations into account, but rejected other findings.
"We disagree with the view that there is limited space for expression of political views, as well as that there are burdensome requirements for registration of political parties," the government said in a statement. "The existence of a multiparty system noted by the Special Rapporteur illustrates the opposite."
To ensure the right to freedom of assembly, Astana "will continue to improve the enforcement practice and outreach at the local level," it said. The government believes it already assures freedom of conscience with legislation that "meets international standards and ensures religious freedom and diversity of religion."
Astana expressed gratitude for the rapporteur's recognition of its "commitment to working with the Human Rights Council in promoting protection of human rights" and "zero tolerance for torture."
Kiai said he was "mindful that Kazakhstan is a young, vast and diverse country with unique challenges," but "it is time for the political system to fully embrace pluralism."
"This will require extensive reforms, starting with a revamping of how political parties are regulated, and a more tolerant approach towards the expression of dissent," he concluded.
"The Special Rapporteur has no doubt, however, that Kazakhstan has the resources and human capital necessary to become a beacon of development and democracy, not just in Central Asia, but globally."
EurasiaNet.Org, June 17, 2015