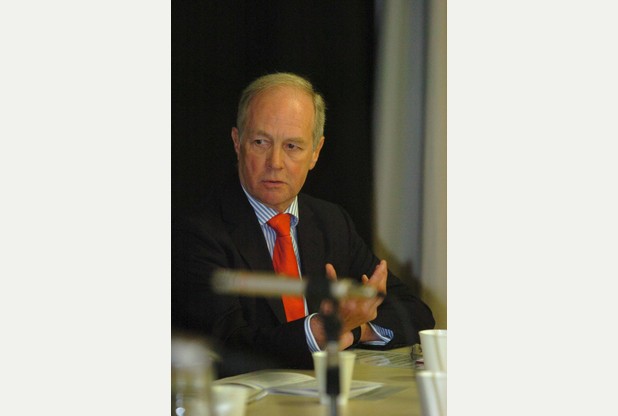 An MP who is paid £15,000 a year to advise a repressive regime has been urged to confront it about human rights. Peter Lilley, the MP for Hitchin and Harpenden, is paid the sum for his advisory work on the Eurasian Council on Foreign Affairs (ECFA), which is funded by the government of Kazakhstan.
The Central-Asian nation has been led by the same man, Nursultan Nazarbayev, since 1989, and has been criticised by Human Rights Watch for cracking down on free speech and torturing prisoners.
Rachel Burgin, who will contest the Conservative MP's seat in the General Election, called for Mr Lilley to take action.
She said: "I have campaigned on issues of international religious liberty and freedom of conscience for a lot longer than I have campaigned for the Labour Party.
"Reading about Kazakhstan's appalling human-rights record, including its treatment of labour activists, church leaders, journalists and government critics, quite frankly left me feeling ill.
"Some things are more important than party political loyalties – and that includes the life and liberty of these poor souls whose only crime is standing up for values and principles they believe in.
Подробнее..."I call on all politicians who have any influence over that government, including Peter Lilley, to do everything they can to persuade it to afford liberty and freedom of conscience to its people."
Mr Lilley said he was not in the role to justify any country's record on human rights, but had given up a position on the Uzbek-British Trade and Industry Council over similar concerns.
He said about the role: "It doesn't, so far as I know, involve lobbying for Kazakhstan's human rights – it's about promoting trade, understanding and engagement between Europe and Central Asia.
"I always refer these [human rights] issues to the local ambassador or the foreign office and they always apply themselves.
"I'm not here trying to justify the human rights of any of the countries involved in it. Quite the reverse – I have spent quite a lot of time trying to get people out of prison in Uzbekistan.
"That's why I resigned as co-chairman of the Uzbek-British Trade and Industry Council."
Allan Hogarth, head of policy and government affairs at Amnesty International UK, said: "Kazakhstan has a terrible human-rights record.
"This includes torturing criminal suspects, banning or arresting peaceful protesters, and clamping down on journalists – and Peter Lilley's role with the ECFA ought to reflect that.
"We'd like to see Mr Lilley using his influence on the Eurasian Council's advisory body to ensure that the council is vocal on human-rights issues in Kazakhstan.
"Oil and gas-rich countries like Kazakhstan have a track record of using wealth to buy positive public relations and the former trade and industry secretary mustn't let himself become a PR mascot."
March 02, 2015
www.hertfordshiremercury.co.uk