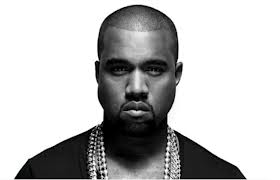 It looks like Kanye West has taken a page from Jennifer Lopez's playbook, playing a big bucks concert for a world leader with a long list of human rights abuses. West performed over the weekend at the wedding reception for the grandson of Kazakhstan's longtime president, Nursultan Nazarbayev, the New York Times reports.

A video on Instagram showed West performing the song "Can't Tell Me Nothing" at the Royal Tulip Hotel in the city of Amaty.

The guest who uploaded the video, Alyona Gadjilova, refused to comment on the wedding, the Times reported.

The Kazakh news agency Tengrinews said West was a guest of President Nazarbayev, whose grandson, Aisultan Nazarbayev, married the daughter of an executive at a Kazakh state energy firm.

President Nazarbayev has ruled Kazakhstan since the fall of the Soviet Union, and was blamed for a 2011 police crackdown on striking oil workers that killed more than a dozen people.

West's reported performance echoes one given by Jennifer Lopez for the president of Turkmenistan earlier this year. She told Cosmopolitan magazine this month that her performance was a mistake. "I know that being seen as a role model means taking responsibility for all my actions. I am human, and of course, sometimes I make mistakes. But I promise that when I fall, I get back up. When I am wrong, I will learn the lesson and move on to face other challenges."

She did not say if she returned her fee.

According to a 2012 report, Turkmenistan had the second worst press freedom conditions in the world.

West is dating reality performer Kim Kardashian, with whom he recently had his first child, a daughter named North West.
www.foxnews.com