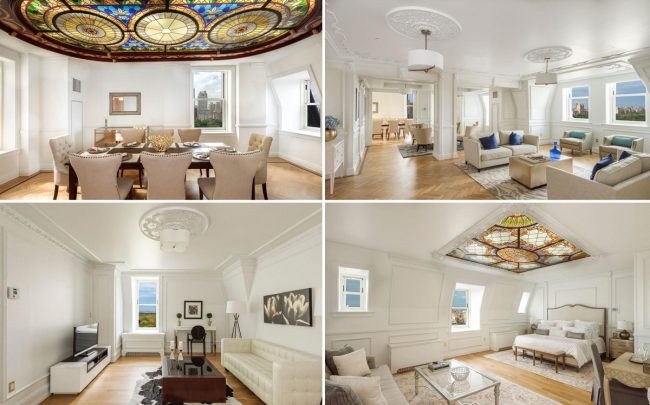 The 18th-floor unit has a storied history of lawsuits that broke apart a leading Kazakh family
Bolat Nazarbayev, the brother of Kazakhstan's authoritarian leader Nursultan Nazarbayev, sold his four-bedroom Plaza Hotel pad for $14 million.
The apartment, which sold for $3,666 per square foot, was once at the center of a bitter legal dispute between Bolat and his family. It was first listed in 2016 for $17.9 million.
Bolat, a fertilizer magnate, filed several lawsuits dating back to 2012, when he accused his ex-wife and stepson of secretly obtaining the deed to the unit. Bolat and his then-wife Maira bought the unit for $20 million in February 2008. Maira's son from another marriage, Daniyar Nazarbayev, acting as power of attorney for his stepfather, transferred the deed into his own name in 2011, according to records previously cited by The Real Deal.
In response, Bolat had his ex-wife put under house arrest in Kazakhstan and also accused Daniyar of refusing to pay hundreds of thousands of dollars in house maintenance fees on the Plaza Hotel unit. The suit was settled out of court in 2014 and the apartment was transferred back to Bolat's name.
The condo, unit 1801, was purchased in an all-cash deal and sold to an international buyer, according to a source. The apartment went into contract in November, and the transfer of sale was finalized on Tuesday to the entity Plaza 1801, LLC, property records indicate.
Located on the 18th floor, the 4,600-square-foot unit comes with a master suite with six closets, views of Central Park, and access to hotel's spa and gym. The listing agent was Charlie Attias of the Corcoran Group, according to StreetEasy.
There are 20 other active listings currently at the Plaza Hotel, starting at $1.5 million. A 6,000-square-foot, four-bedroom unit on the same floor as Bolat's former pad is listed for $50 million.
TRD recently took a look at Meridian Capital Limited, a private equity fund with ties to some of Kazakhstan's wealthiest individuals, including friends of the country's president. The company has invested more than $200 million into Extell Development's latest real estate projects.
The Real Deal, April 24, 2018