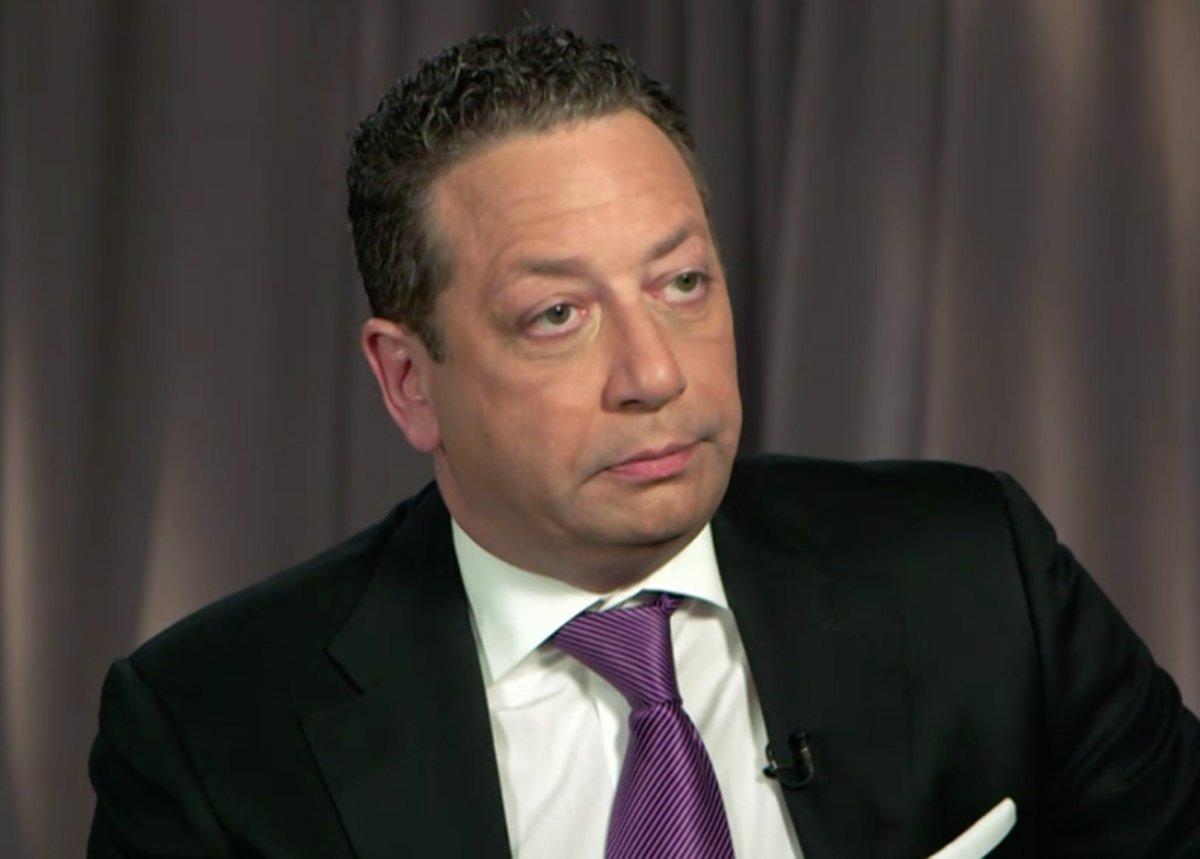 A businessman whose name has resurfaced in the Trump-Russia investigation once received more than $21 million connected to an alleged money laundering scheme involving Kazakh oligarchs, according to court documents.
Felix Sater, a 52-year-old from Brooklyn, has previously done business with the Trump Organization and was part of a push to build a Trump Tower in Moscow during the 2016 presidential campaign.
Sater has a long history of deals in the former Soviet Union, including allegedly working with a pair of Kazakh oligarchs, Mukhtar Ablyazov and Viktor Khrapunov, who are accused of embezzling around $10 billion from a bank in their home country and stashing it in real estate around the world through a labyrinth of shell companies.
Some of that money allegedly flowed into President Trump's business dealings, which have received new attention amid investigations into possible Russian meddling in the 2016 election.
Beyond potential collusion between Trump's circle and Moscow, Special Counsel Robert Mueller has also been urged by some lawmakers to "follow the money" exchanged between those connected to the Trump Organization and those in the former Soviet Union.
Mueller is investigating Trump business dealings including the Trump SoHo project where Sater worked and the Khrapunov family bought condominiums, Bloomberg reported last summer.
Sater has been linked to a $30 million Kazakh deal to buy debt in Tri-County Mall, a suburban Cincinnati shopping center, and then sell it at auction to a Chinese-linked company called APIC that paid $45 million in 2013.
Previous reports have said that Sater was sued for allegedly withholding nearly all of that sale money — between $43 million and $45 million, a source says — from those involved in one of the alleged money laundering companies, Triadou, before a settlement in December 2013.
Records refute Trump's claim he didn't stay overnight in Moscow
The terms of that settlement have been secret, though court filings obtained by the Daily News state that Sater received "the majority of the funds he had withheld" in exchange for "broad releases" for companies involved.
That would mean he pocketed at least $21.5 million.
The outlet DCReport.org had previously reported that Sater and a partner, Daniel Ridloff, received "roughly $20 million" in the deal but did not source the claim.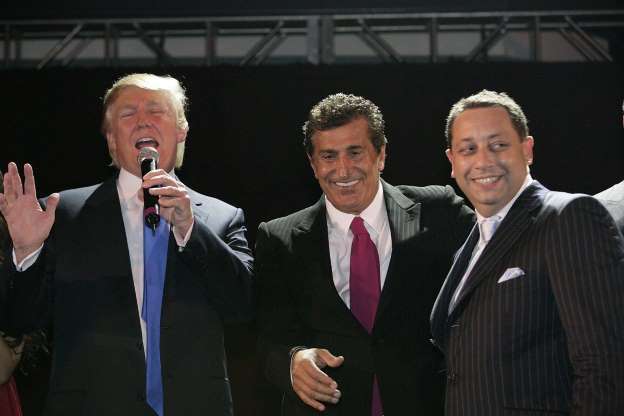 Donald Trump, Tevfik Arif and Felix Sater attend the Trump SoHo launch party in September 2007.
(Mark Von Holden/WireImage)

The filing claims that Sater kept the funds, and it was not immediately clear if the money was split.
Sater, when reached by The News last week, said he could not comment on the deal because of strict confidentiality agreements.
Legal teams representing both Triadou and Khrapunov, the former mayor of Almaty, said they could not comment on the money received by Sater, who is not a party in the lawsuit. Ablyazov, accused of stealing money from his position as head of BTA Bank, is representing himself in court, and attempts to reach him were unsuccessful.
"BTA Bank and the City of Almaty are committed to identifying and recovering all of the money stolen from them by Mukhtar Ablyazov and his criminal associates, including the tens of millions of dollars that was laundered into the United States," said Matthew L. Schwartz, a former federal prosecutor who now represents the alleged victims with Boies Schiller & Flexner LLP.
Kazakh authorities have sued Ablyazov and Khrapunov, whose daughter and son married each other and are also allegedly involved in the money laundering scheme, around the world since they fled their home country.
The Central Asian country has won multiple judgments, including one from a U.K. court that said the system of companies taking money from BTA Bank was "fraud on an epic scale."
Khrapunov, the former mayor of Almaty, is currently living in Switzerland, while Ablyazov — who fled a prison sentence for contempt of court in Britain — is currently living in France and remains a free man after a court agreed with his argument that his extradition and prosecution was politically motivated by his opposition to Kazakhstan's president.
Lawyers for the city of Almaty, Kazakhstan, and BTA Bank claimed in a Manhattan federal court lawsuit against the two men that Sater wrote in a October 2013 letter that he was told the money flowing into the Tri-County deal was ultimately controlled by Ablyazov, which his side has disputed.
Sater's alleged knowledge that he was doing business with Ablyazov came after press reports were already available about investigations into the money laundering scheme involving both oligarchs.
"The terms of any resolution regarding Mr. Sater's legitimate compensation are confidential. There is absolutely no evidence that Mr. Sater knew whether or not Mr. Ablyazov was involved in any wrongdoing. Mr. Sater never worked with or for Ablyazov," Sater's lawyer Robert Wolf said in a statement to The News.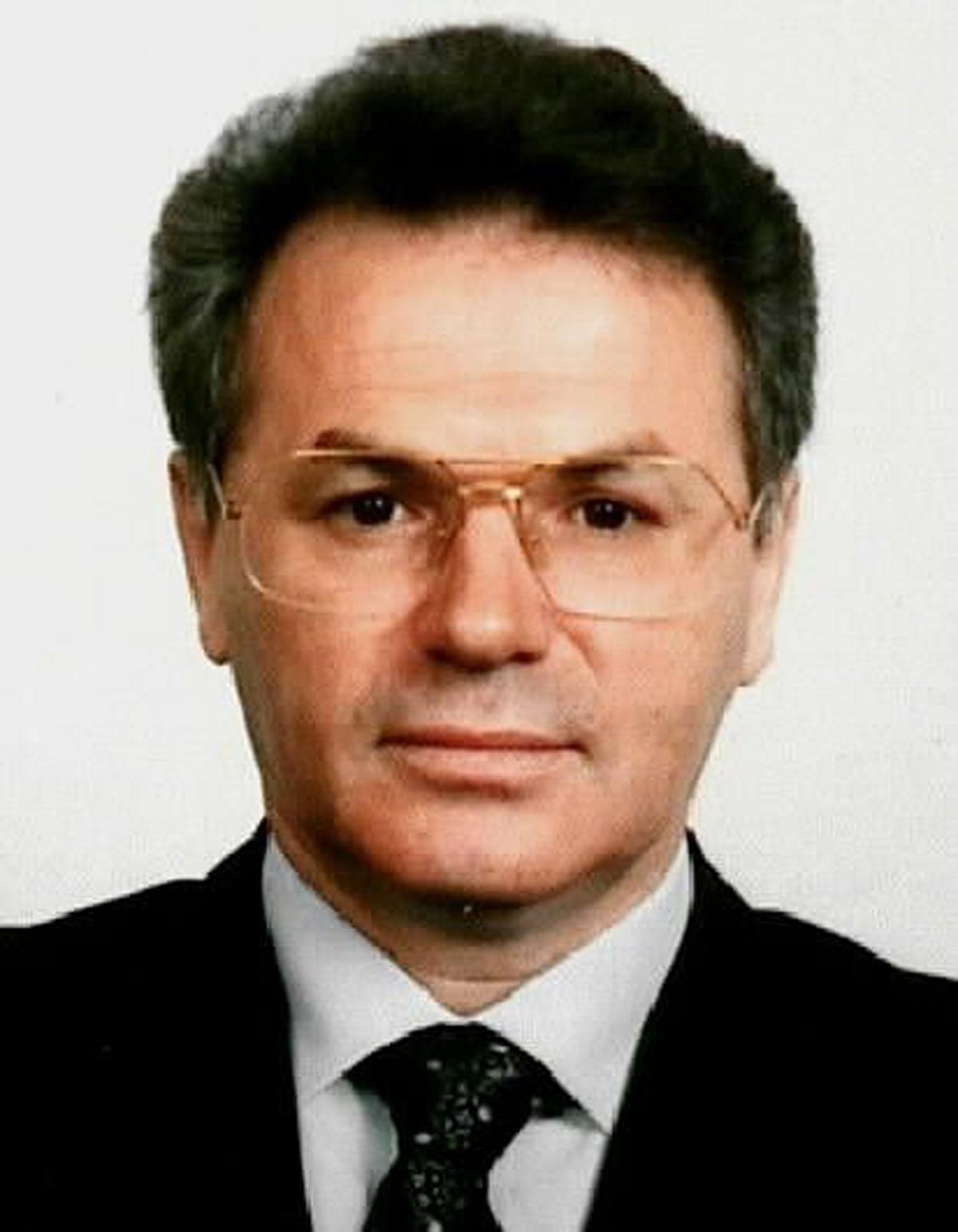 Viktor Khrapunov is the former mayor of Almaty, Kazakhstan.
Sater is now working with an "international investigation" against the oligarchs, the Financial Times reported last year.
Beyond the Tri-County deal, the Kazakh government says the dirty money that made it to the U.S. was used in other projects, including a $40 million investment in the Chetrit Group's Flatotel project in Midtown, a health kiosk company, a building in Syracuse and three condos in the Trump SoHo project.
Trump partnered with Sater and the developer Bayrock for that luxury tower, though the project experienced problems after revelations about Sater's past, which includes a conviction for stabbing a man with the stem of a margarita glass and a role in a mafia-linked stock scheme.
Sater pleaded guilty in the 1998 stock scheme case and struck a deal where he cooperated with the U.S. government and gathered intelligence — including information on the mafia and phone numbers related to Osama bin Laden.
A member of the team that brought that case against Sater and signed off on the deal, longtime federal prosecutor Andrew Weissman, is now a member of Mueller's team.
Sater — despite having known the Khrapunov family since the mid-2000s and saying in 2011 and 2012 that he worked for the Trump Organization — told The News that he was in no way involved in the alleged money launderers choosing to buy homes at the Trump property in 2013, which he said were for personal use rather than investments.
"I don't help people move money around — real estate consulting is what I do. I don't get involved in the money part of it," Sater said, adding that he learned of the purchases after the fact.
After the businessman spoke to the Senate Intelligence Committee earlier this month, sources told Buzzfeed that the Treasury Department's Financial Crimes Enforcement Network had identified 25 suspicious-activity reports for his financial transactions, with more than a dozen tied to Bayrock.
FinCen, as per its policy, told The News that it "would never confirm, or deny, the existence of any potential investigation."
Sater and Trump have been photographed together for Trump SoHo, and Sater previously maintained an office in Trump Tower.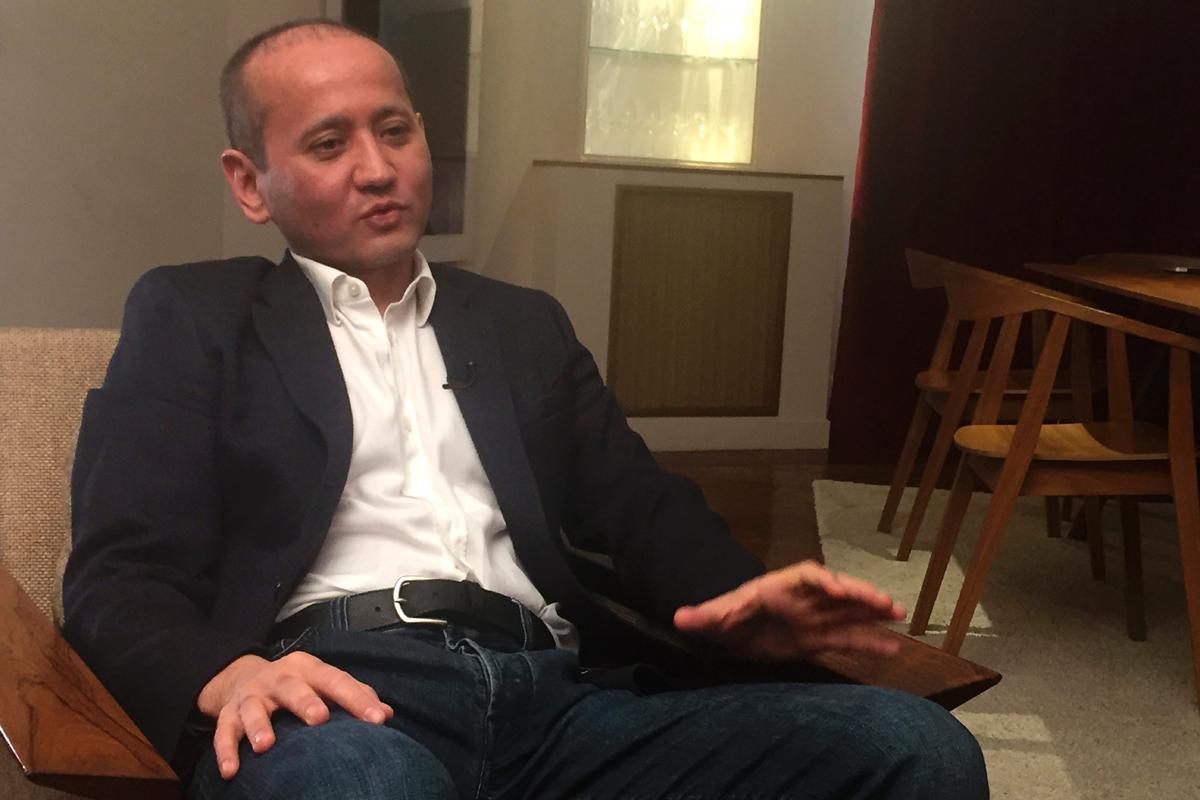 Mukhtar Ablyazov has been accused of embezzling billions from a bank in Kazakhstan.
(Jeffrey Schaeffer/AP)

He has said that he spoke to Trump "hundreds of times," though the future President had also tried to create distance from his controversial business colleague, even walking out of a 2013 interview with the BBC when asked about Sater's alleged mafia connections.
Trump said in a deposition the same year that he wouldn't recognize Sater if he was in the same room.
Trump Organization's ties to alleged dirty Kazakh money extended beyond apartments in Manhattan, with a proposed condo development in Batumi, a seaside town in the post-Soviet Republic of Georgia.
Michael Cohen, a childhood friend of Sater's and Trump's attorney, began discussions about licensing Trump's name to the project in 2010 with the Silk Road Group, which received most of its financing from BTA Bank, where Ablyazov is accused of making massive loans to companies he controlled.
The bank accused Silk Road Group of being in on the scheme, and the parties signed a reported $50 million settlement, though Cohen told the New Yorker last year that he did not know about BTA's involvement in the Batumi tower.
Investigators in New York raided Cohen's office last week, though it is unclear if documents surrounding the Georgia deal were among those taken.
Sater said that he had no involvement in the Georgia project and did not know about it until he read the New Yorker article.
Trump signed a licensing deal for the luxury building in 2011 and visited the country in 2012, though the Trump Organization and Silk Road announced in January 2017 that the venture was off.
The Trump Organization did not respond to questions about what due diligence it did on the Georgia project, which also occurred after news of the alleged money laundering scandal involving BTA Bank and Ablyazov was widely known.
NEW YORK DAILY NEWS, April 25, 2018