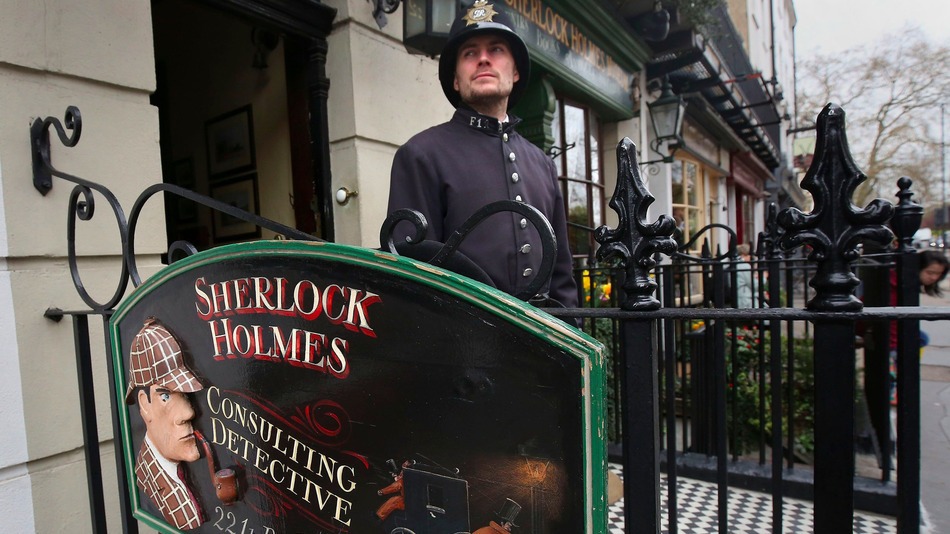 That includes vast chunks of central London's Baker Street, owned by a collection of offshore companies linked to Rakhat Aliyev and his family
Offshore companies based in tax havens like the British Virgin Islands own an area in Britain that's three times the size of Greater London, a report reveals.
A staggering 1.2 million acres of land (1875 square miles) in the UK is owned offshore, Global Witness says, based on the database of land registry leaked to Private Eye Magazine.
That includes vast chunks of central London's Baker Street, which are owned by a collection of offshore companies allegedly linked to Kazakh businessman Rakhat Aliyev and his family.
Aliyev, the son-in-law of Kazakhstan's President Nursultan Nazarbayev, was accused of murder, torture and money-laundering. He was found dead in an Austrian cell, where he was held on murder charges, in February last year.
Baker Street, a well-known street named in the report, is home to the block of houses where the apartment of fictional detective Sherlock Holmes would have been situated.
The findings come as the UK government is under pressure to crack down on tax haven secrecy following the publication of the so-called Panama Papers.
"Nobody knows the true extent of the problem because these owners of property in the UK are hidden behind secret companies registered offshore," Chido Dunn of Global Witness told Mashable.
"People want know who their neighbours are. We don't know want dictators, tax evaders and other criminals using our property market."
The value of UK property owned offshore is estimated to be over £170 billion ($241 billion), and much of it is owned through companies in UK tax havens, Global Witness says. The NGO called on the British government to force tax havens to create public registers of the real owners of companies registered there.
On Mon. 11, Prime Minister David Cameron announced that British police will soon be able to pierce the secrecy of certain tax havens.
"For the first time, UK police and law enforcement will be able to see exactly who really owns and controls every company" incorporated in such places, Cameron told the House of Commons.
"There's no doubt that in some of these jurisdictions and countries there are some very bad things happening... and that's why we want our authorities to go through everything they can."
Mashable, New York, April 13, 2016