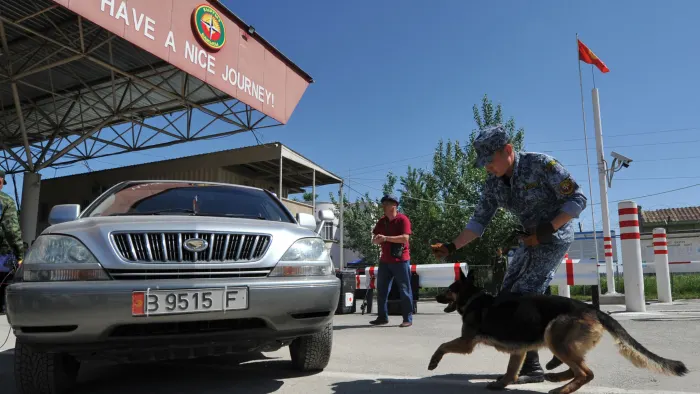 Region known for mutual hostility and glacial change shows signs of opening up
Not long ago, the nations of Central Asia were planting landmines along their shared borders. Now they plan a Europe-style visa-free travel zone.
Abdulaziz Kamilov, foreign minister of Uzbekistan, said: "There are certain elements similar . . . to the European model aimed at increasing the tourist flow to the region. To make their visit easier, we will support the common visa."
Creating a "silk visa" for entry to Kazakhstan, Kyrgyzstan, Tajikistan, Turkmenistan and Uzbekistan is a long-range ambition: the countries only recently opened borders for their own citizens and allowed direct transport links.
But Uzbekistan started offering visa-free 30-day visits to citizens of 45 countries in February. And by the standards of Central Asia — a conservative region known for dragged-out reforms and a glacial pace of change — the rhetoric is significant.
After decades of mutual suspicion and a refusal to trade with each other, the region's states have shown unprecedented contact and co-operation over the past two years, according to officials and analysts.
Sodiq Safoev, first deputy chairman of Uzbekistan's parliament, said: "Whereas before there was a level of suspicion and surveillance, today we see goodwill and sincere trust, and willingness to solve common issues together."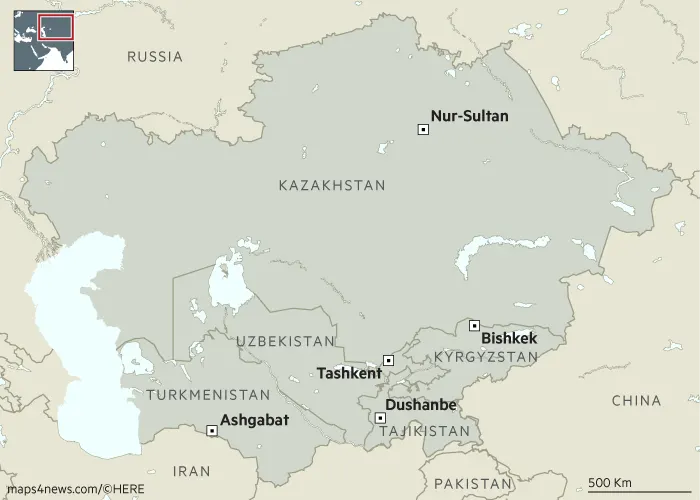 The change of mood follows a power shift in Uzbekistan, where Shavkat Mirziyoyev succeeded the authoritarian Islam Karimov in 2016 and embarked on an ambitious liberalisation programme.
His reforms included an anti-graft campaign, improvements to governance, scrapping the exchange rate peg, moves to make the economy more market driven and efforts to improve relations with neighbouring countries. Mr Mirziyoyev's first foreign visit as leader was to Turkmenistan, the least open country among the Central Asian five.
The resignation in March of Nursultan Nazarbayev, Kazakh president, after three decades in charge of the region's largest economy has added to the sense of change.
Outside investors are paying attention. "There has not been as much opportunity to trade in this region since the Silk Road was active centuries ago," said Alan Wolff, World Trade Organization deputy director-general. Inter-Regional trade rose by 50 per cent last year alone as red tape was cut and customs rules simplified.
The idea of deeper regional integration has been brought into sharper focus by the need to resolve common problems, including security issues, with war-torn Afghanistan to the south and participation by regional nationals in terrorist groups, and environmental issues such as access to water.
[Mirziyoyev] is using an unusual diplomatic tool — traditional Uzbek etiquette, the practice of showing respect. This is one of the chief reasons regional problems that had been frozen for years are now being resolved

Shirin Akiner, president of the British-Uzbek Society

Closer co-operation could also boost resilience amid growing interest in the region from global powers.
China is increasing its influence as it pursues its Belt and Road strategy to connect Beijing and European markets. Moscow is seeking to maintain its position as the regional hegemon — Russia competes with China for the title of top investor in the region, where it has extensive energy investments, is the biggest investor in Uzbekistan's oil and gas industry and is building a nuclear power plant there.
Meanwhile, the US is co-operating with Uzbekistan on military issues, while the European Bank for Reconstruction and Development is involved in funding infrastructure across the region.
"Let the big states compete between each other. If they compete in terms of who brings more investment, we certainly welcome it," Mr Kamilov told the Financial Times. "But if they try to strengthen their military and political ambitions . . . we wouldn't like to be closer to one pole and keep the distance from another."
Uzbekistan has shied away from describing itself as the leader of the integration process. But the country's position at the heart of the region and the fact its 33m people make up nearly half the area's population mean it wields significant influence.
Mr Mirziyoyev's new approach has also played a role, said Shirin Akiner, president of the UK-based British-Uzbek Society.
"The president is using an unusual diplomatic tool — traditional Uzbek etiquette, the practice of showing respect," she said. "This is one of the chief reasons some of the regional problems that had been frozen for years are now suddenly being resolved. He has introduced a new tone into a world where public discourse has become increasingly aggressive and insulting."
But diplomacy cannot solve all the practical problems. Cut off from open sea and lacking easy access to key markets including China and India, the region's trade infrastructure remains limited. According to the World Bank's annual logistics efficiency index, Central Asia's countries rank between 71st and 134th in the world, with Kazakhstan having the most and Tajikistan the least developed logistics in the region.
"Sending a cargo from Poland to Shanghai is faster than sending it from one Central Asian country to another," said Lilia Burunciuc, director for the Central Asian region at the World Bank.

Despite the recent progress, trade within the region accounts for only 6 per cent of each country's total, compared with the EU, where the share is 10 times higher.
"Trade is still below potential, with limitations in connectivity, issues with market access, limited bilateral engagement and difficult trade and transport facilitation," the WTO said in a recent note.
As WTO members, Kazakhstan, Kyrgyzstan and Tajikistan have been part of an agreement aimed at cutting red tape to boost cross-border commerce. Uzbekistan is seeking to join the WTO.
"Central Asia has come a long way but still has distance to grow. Trade facilitation, when fully implemented could add close to 1 per cent to economic growth annually and boost exports by 3-5 per cent," Mr Wolff said.
Meanwhile, efforts to build the region's infrastructure are moving forward. Uzbekistan and Kyrgyzstan are working with China on a railway project to link Asia with Europe. With US financial help, Uzbekistan is also involved in a trans-Afghan link that could open a railway corridor to the Gulf and Indian Ocean ports. That would cut the journey to the nearest port from 20 days to two, Mr Safoev said.
"Linking Uzbekistan's and China's railway through Kyrgyzstan will allow for a direct journey from China's Nanking to Germany's Duisburg via Uzbekistan," Mr Safoev said. "It will revive what used to be Central Asia's power, when it was the hub of the Silk Road, when it connected Europe and the Far East. It will be the same again."
Original source: FINANCIAL TIMES