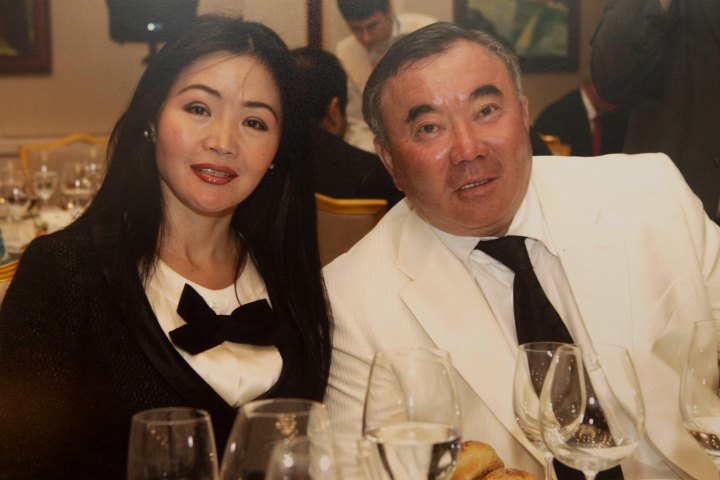 The brother of the president of Kazakhstan is asking a Manhattan judge to force a settlement that would strip his ex-wife of a $20 million Plaza pad — even though she negotiated the deal while under house arrest in their home country. The attorney for fertilizer tycoon Bolat Nazarbayev took the highly unusual step of asking Manhattan Supreme Court Justice Eileen Bransten to order Daniyar Nazarbayeva to sign the agreement.

The settlement would also require Nazarbayeva to hand over deeds to a $3 million Wall Street apartment and a $5 million oceanfront Miami condo.

Before the pact was revealed in recent court papers, Bransten expressed skepticism about approving any agreement while Nazarbayeva is still detained abroad.

But Bolat Nazarbayev, brother of President Nursultan Nazarbayev, insists he has no influence over the country's criminal-justice system.

His attorney, John Snyder, told The Post there's "not a shred of evidence" that Nazarbayeva was coerced.

Nazarbayeva was arrested for allegedly kidnapping Nazarbayev's girlfriend late last year, but she still hasn't been formally charged.

In the agreement, dated March 12, Nazarbayeva would keep $50 million in jewelry and a $20 million New Jersey house.

Her attorney did not return messages seeking comment.

Bransten will hear oral argument on the settlement question in the coming weeks.

Nazarbayev sued his ex in Manhattan civil court in 2012 for $100 million, claiming she swiped his real-estate holdings and raided his wallet to buy a small fortune in baubles from Jacob & Co.