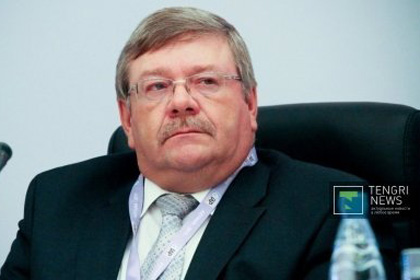 Kazakhstan is planning to reduce the number of cases heard by jury trials, Tengrinews reports. The initiative is driven by the country's national specifics. "There are areas where selection of juries is impossible, because they are all relatives. According to the Article 14 of our Constitution, everyone is equal under the law. But in practice, one can ask for a jury trial here in Astana, but one cannot ask for one in Shymkent and a range of other large regions, because everyone around are relatives," Iogan Merkel, First Deputy Prosecutor General of Kazakhstan, explained at today's presentation of the new edition of the Criminal Procedures Code in the Majilis (Lower Chamber of the Parliament).
He pointed out that "Europe is on the path of partial or even full abstinence from the (jury trial) institute", While "Russia, in the Caucasus in particular, is facing difficulties with getting jury trials to find people guilty even in murder cases - they are all found not guilty. It is impossible to get anyone convicted for committing terrorist acts in hot zones. That is why a decision has has been made to limit the number of cases" heard by jury trial, he said.
He made it clear that the problem of courts in Caucasus is not alien for Kazakhstan either: "I mean to say that we have similar cases here. And there is no way to change the attitude of the jury if they are all relatives to each other. This way the criminals will never be convicted," the Vice-Prosecutor General elaborated.
Deputy Director of the Center for Legal Statistics Tatyana Zinovich disagreed with Iogan Merkel by saying that the Russian examples were not applicable to Kazakhstan, because "Kazakhstan approaches selection of jury very carefully and Caucasian vendetta were not part of the Kazakh mentality." She argued that cutting the number of jury trials would be a step backwards for Kazakhstan.
To this Mr Merkel said that she sounded like she had never lived in Kazakhstan and knew nothing about the country's specifics.
By Renat Tashkinbayev
Tengrinews.kz