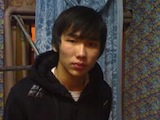 At least 16 people were injured during a rare riot in normally supine Almaty after a pop concert was abruptly cancelled late on August 31. Popular singer Kairat Nurtas, who was making a guest appearance at the concert in the parking lot of one of Almaty's major shopping malls, left the stage after performing one song when fans became unruly, a video posted on YouTube shows.
The unrest, where people threw stones and set at least one car alight, caused kilometers-long traffic jams on a main highway into town and adjacent thoroughfares as armed riot police blocked off the area. "Kazakh youth are fighting police and the OMON [Interior Ministry special forces]," a young witness running away from the area told EurasiaNet.org.
Emcee Daniyar Batyrbayev said Nurtas's performance was cancelled after people had broken through security cordons and stormed the stage. "The singer's performance was cancelled in the interests of Kairat's security," Batyrbayev tweeted.Police have detained over 100 people and at least 16 were injured, Tengrinews reported. Tengrinews also said that two criminal cases have been opened.
While Nurtas's mother and producer Gulzira Aydarbekova says that the riot was apre-planned "provocation" by her son's detractors, Almaty Mayor Akhmetzhan Yesimov believes the disorder was "spontaneous."
The turbulence happened to coincide with the wedding of President Nursultan Nazarbayev's grandson, Aisultan Nazarbayev, also in Almaty. Aisultan – a Sandhurst graduate who is sometimes mooted as a potential successor – and his grandfather reportedly enjoyed a private performance by American rapper Kanye West.
Eurasianet.Org