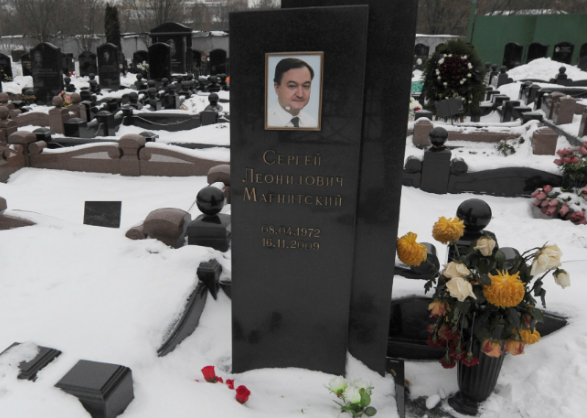 Congress passed its annual defense spending bill on Thursday, which in any other instance would be news itself. But tucked into the 2017 National Defense Authorization Act was a watershed provision on human rights and corruption — one with global consequences.
The provision, known as the Global Magnitsky Act, authorizes the president to impose sanctions on non-U.S. citizens who commit crimes, violence, or any other violations against whistleblowers. Sens. Ben Cardin (D-Md.) and John McCain (R-Ariz.), who championed the act, called its congressional passage a "watershed moment in the global human rights accountability and the fight against corruption" in a joint press release on Thursday.
"With today's passage of the Global Magnitsky Human Rights Accountability Act, the United States has added a critical tool to our diplomatic toolbox, making clear that gross violators of human rights and those who engage in serious acts of corruption cannot escape the consequences of their actions even when their home country fails to act," Cardin said.
The bill is named after Russian lawyer Sergei Magnitsky, who was arrested while investigating corruption by the Russian authorities against U.S. investment advisor Bill Browder and his company, Hermitage Capital Management. In 2008, Magnitsky came forward and spoke out against interior ministry officials for allegedly seizing Hermitage companies in Russia and using them to steal $230 million from the Russian treasury, according to Bill Browder's website. He was later arrested by the same interior ministry officials and, after a year in prison, beaten to death.
Browder spent years after Magnitsky's death pushing for the United States to take punitive action against officials in foreign countries targeting whistleblowers. He testified before a congress hearing chaired by Cardin, on his friend and lawyer's conditions in prison in June 2009, months before Magnitsky's death.
It's been a long road to get here for Browder. "When I proposed it to the State Department in April 2010, they practically laughed me out of their office. They were so busy on the Russian 'reset' that they wanted nothing to do with some guy calling for sanctions in the murder of his lawyer," he said in an interview with the Committee to Protect Journalists (CPJ) in 2014.
Browder had better luck on the Hill, he told CPJ, where he worked with Cardin; two years later, Congress passed the 2012 Sergei Magnitsky Rule of Law Accountability Act, which applied exclusively to Russia (it was seen as a replacement for the Jackson-Vanik amendment, which restricted trade between the United States and countries that restricted human rights, namely the Soviet Union, during the Cold War).
The newly passed Global Magnitsky Act, as the name implies, does not apply just to Russia. Once signed into law by Obama, the provision grants the president authority to prohibit or revoke U.S. entry visas to foreign individuals deemed guilty of targeting whistleblowers and freezing or prohibiting the individual's U.S. property transactions.
And while senators would not pass a 5-year extension of sanctions against Russia over Ukraine before heading into recess (before President-elect Donald Trump comes into office), they appear not to have had the same hesitations over Global Magnitsky. Trump, who has voiced praise for Russian President Vladimir Putin and advocated a U.S.-Russia rapprochement, has not yet commented on the Global Magnitsky Act's passage.
It's also a victory for Browder after years of lobbying on behalf of his deceased friend. "This is huge and a major tribute to Sergei Magnitsky who gave his life for the truth and decency," Browder said on Thursday after the bill's passage.
The bill may be historic in the United States, but is not the only one of its kind worldwide: Legislation named for Magnitsky or put forth in his honor has also been proposed in Canada, the European Union, and Norway.
Human Rights Watch and other rights advocates pressed Congress to pass the act in the last year. And rights experts on Thursday lauded the legislation. "Journalists and civil society activists around the world are on the front lines of the fight against corruption, oppression, and human rights violations. This puts many courageous reporters and activists directly in harm's way," said J.R. Mailey, senior policy analyst for illicit finance and conflict at the Enough Project, a global nonprofit rights group. "The passage of the Global Magnitsky Act will help change the equation."
Foreignpolicy.com, 08.12.2016