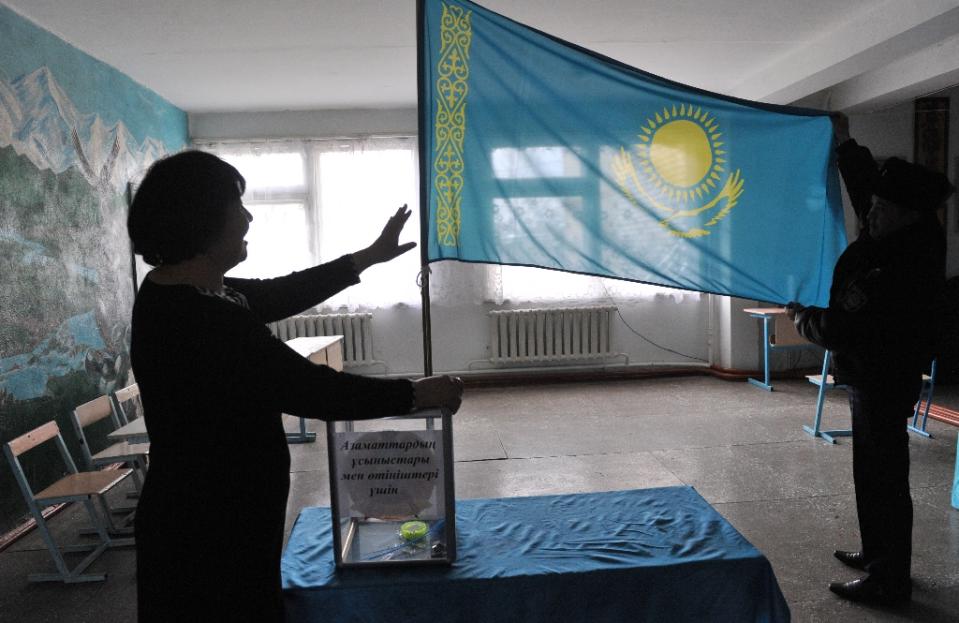 Oil-rich Kazakhstan on Friday accused organisers of anti-land reform demonstrations last week of trying to overthrow the Central Asian country's government.
Police had arrested dozens at May 21 rallies protesting against the proposed reforms in the largest city Almaty and several other cities in the ex-Soviet republic.
"Their ultimate aim was not peaceful rallies or changes to the land code, but destabilising the socio-political situation, inciting inter-ethnic discord and seizing power," the prosecutor-general said in a statement.
They said that four of the 51 charged with violations Saturday were still being held in police cells while the rest were fined or warned.
Citing independent observers, Human Rights Watch said "hundreds" of detentions took place in Almaty and the capital Astana on Saturday.
The police have since admitted "mistakes" in arresting several journalists on that day.
The government's controversial proposals to amend the land code to allow foreigners to lease land, among other changes, have sparked unrest.
Authorities rejected all formal requests to hold street protests on May 21 but activists called on supporters to rally anyway.
Demonstrators earlier took to the streets of several provincial towns in April to denounce the land reforms which the government says are important to attract outside investment.
Long-serving President Nursultan Nazarbayev this month announced a year-long moratorium on the land reform, saying "doubts had arisen in society."
He has not scrapped the reforms completely but created a commission to review land policy.
A combination of inflation and falling real incomes have fuelled social discontent in a country often regarded as a regional success story despite endemic corruption.
Land reforms are highly sensitive in ex-Soviet Central Asia where many recall the privatisations of the 1990s with bitterness.
Astana (Kazakhstan) AFP, 27.05.2016