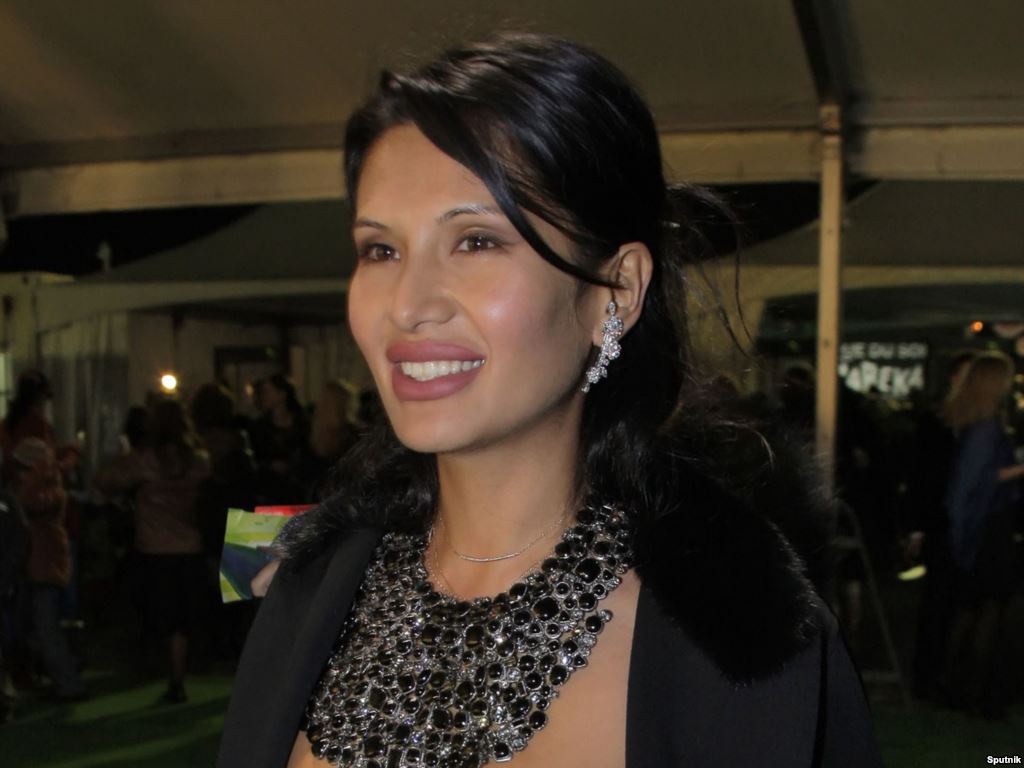 She lives in Italy while her young children live in London with a nanny each. And that's not the only mystery about billionaire Goga Ashkenazi
Goga Ashkenazi is a Russian-raised 'oligarch' and friend of Prince Andrew
The pair have been rafting together and said to be 'very, very good' pals
Her two sons - aged eight and four - live with their nannies and tutors in the £27.5 million Holland Park house
She lives in 17th-century palazzo in Milan to run the fashion house Vionnet
All that remains now of Sunninghill Park on the edge of Windsor Great Park is the policemen's cottage where royal protection officers watching over the Duke and Duchess of York were billeted.
Demolition of the family home that was the Queen's wedding gift to Andrew and Fergie is finally complete. But whatever is built in its place, it won't stop the tongues that have been wagging for years.
For the saga of Prince Andrew's former home remains an intriguing centre-piece in the extraordinary career of Goga Ashkenazi, a young Kazakh woman who is both clever and sexy — a Russian-raised, English-educated 'oligarch', indeed, a seasoned business hand, and still only 36.
Friendship with a royal duke is one thing — but most of all she likes the world to recognise how successful she is, and how rich.
She was at it again last week, giving an interview in which she ostentatiously drip, drip, dripped details of her lavish, billionaire lifestyle while flaunting the trappings of her wealth.
There was the private jet, of course, chauffeur-driven Bentley, pinstriped butler, uniformed maid and the vast treasure-filled West London mansion complete with celebrity neighbours — the Beckhams, naturally.
But perhaps the most eye-catching feature was not the Picasso or other artworks on the wall, or the chandeliers shaped like pagodas, but the revelation that the house with its multiple floors is used by her only at weekends.
Instead, it is her two young sons who live there with a team of carers, while from Monday to Friday she is 600 miles away, running a fashion label in Milan — where she enjoys another equally glamorously appointed home.
DailyMail,14 May 2016