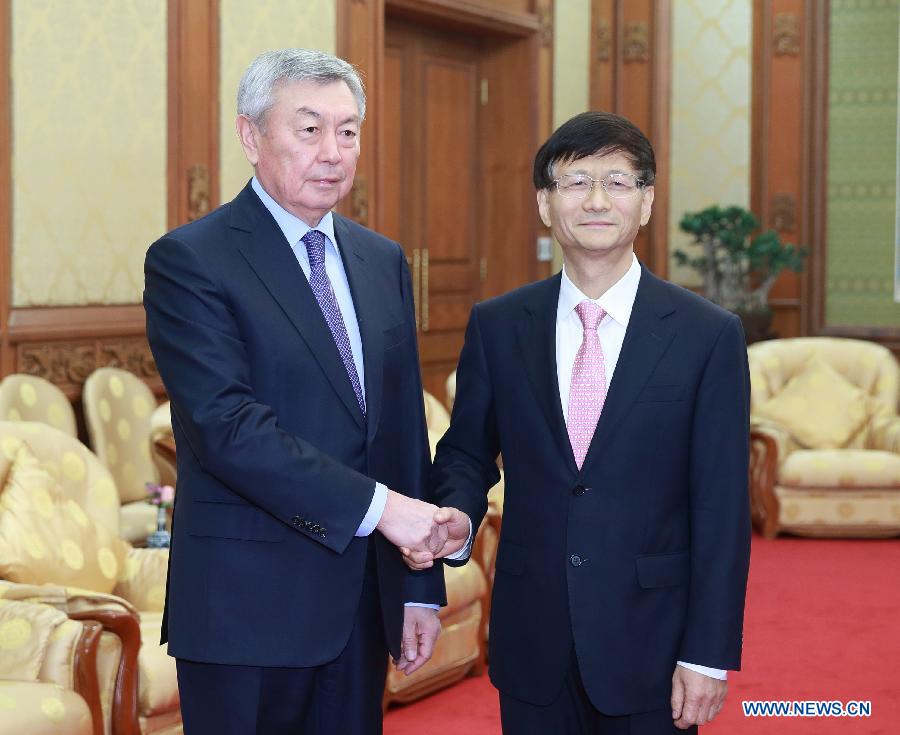 Senior security official Meng Jianzhu met Chair of the National Security Committee of Kazakhstan Nurtai Abykayev here on Wednesday, urging the two sides to enhance cooperation in fighting crime.
Meng, head of the Commission for Political and Legal Affairs of the Communist Party of China Central Committee, said China was ready to work with Kazakhstan to address the "three evil forces" of terrorism, extremism and separatism; and drug crimes.
The development of China-Kazakhstan ties had been accelerated by the two heads of state, Meng said, stressing that the law enforcement and security departments of the two countries should ensure favorable conditions for bilateral cooperation.
Later on Wednesday, State Councilor and Public Security Minister Guo Shengkun held formal talks with Abykayev. Guo urged the two sides to provide a safe environment for the alignment between China-proposed Silk Road Economic Belt initiative and Kazakhstan's new economic policy the Bright Road.
Abykayev said Kazakhstan was willing to improve cooperation with China to maintain regional stability.
en.ce.cn, 5.11.2015