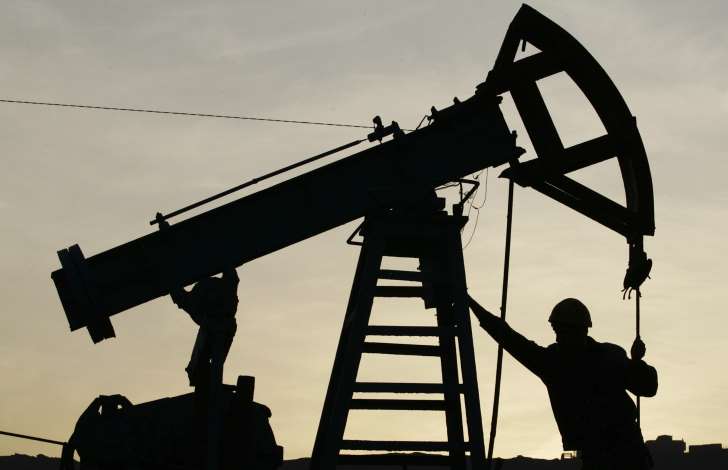 The American engineering and construction firm KBR hired Unaoil -- an obscure Monaco-based company now involved in a massive international bribery scandal -- to help it win oil and gas contracts in Kazakhstan. KBR, which until 2007 was part of the oilfield services giant Halliburton, paid Unaoil millions of dollars from 2004 until at least 2009, according to thousands of internal documents obtained by The Huffington Post.
Halliburton/KBR has been in trouble for bribery in the past. After a years-long federal investigation, KBR pleaded guilty in 2009 to multiple criminal counts of violating U.S. foreign corruption laws by bribing Nigerian officials. KBR agreed to pay $402 million as part of a settlement. Halliburton and KBR also paid $177 million to settle SEC civil charges related to the same conduct. Three years later, Albert "Jack" Stanley, KBR's former CEO, was sentenced to 30 months in federal prison for his role in the scandal. As part of the deal with the Justice Department, KBR agreed to waive many of its legal rights if it was caught violating bribery laws again.
In the midst of the DOJ investigation, a KBR employee emailed Unaoil to warn the American company was " tightening" anti-corruption controls in response to the federal probe. Despite this, KBR continued to pay Unaoil for work in Kazakhstan for years afterward.
Throughout the emails, Unaoil and Halliburton/KBR employees use code words to refer to partners in Kazakhstan. In February 2005, Richard Stuckey emailed Unaoil executive Peter Willimont from a Halliburton email address, urging him to start "hobknobbing" [sic] with insiders immediately. "My feeling is that a good spaghetti house is where it is at of course a little shashlik for lunch is good to digest also," Stuckey wrote.
The code names -- which referred to an Italian oil company (spaghetti) and Kazakhstan's state oil apparatus (shaslik, a form of kebab popular in Kazakhstan) -- won't protect Halliburton or KBR.
"If those emails were written after KBR was under investigation by the DOJ for prior violations, than the penalty will be far higher than it would be if this was a first-time violation," says Andy Spalding, a law professor at the University of Richmond who runs a blog on foreign bribery. "It doesn't matter what they're going to argue, because a third-party law firm is going to come in and read all these emails and interview all these employees and they're going to detect really quickly that they're not talking about food."
In 2004, Unaoil began trying to win a joint contract for KBR and Petrofac, a British firm, to work on the massive Kashagan oil field. The Kazakh Institute of Oil and Gas (KING), a wing of Kazakhstan's state-owned oil company, had been paying a man named Leonida Bortolazzo as a consultant, according to a memo a Halliburton/KBR employee sent bragging about Bortolazzo's influence in the country. But Unaoil was also paying Bortolazzo as much as $80,000 a month, according to a contract between the Monaco firm and Bortolazzo's consulting company. In one instance, Unaoil bought tens of thousands of dollars worth of high-end furniture for Bortolazzo, according to emails. Unaoil's contract with Bortolazzo also included a $165,000 signing bonus.
Halliburton had tried unsuccessfully since 1998 to secure contracts in Kazakhstan but hit repeated roadblocks. The development of the Kashagan field, one of the biggest reserves discovered in decades, is managed by the clunky bureaucracy of Kazakh dictator Nursultan Nazarbayev with the help of a clique of international energy giants .
KBR's partnership with Unaoil was designed to give it an advantage in the Kashagan contracting process just as the international oil companies that were managing the field began moving ahead on their final plans to develop it.
Unaoil's focus on Italians, including Bortolazzo, shows that it knew whom to target. Bortolazzo was a former manager at ENI, an Italian oil firm that's been repeatedly accused of corruption. ENI -- the "spaghetti house" in the emails -- is one of the smallest oil companies involved in managing the Kashagan field, but it has taken the lead on the reserve's development under a 2001 agreement between the foreign conglomerates and Kazakhstan's state-owned oil company. Leaked Unaoil emails indicate that Unaoil executives were trying to convince Halliburton/KBR managers they could procure confidential information from paid sources within ENI and the Kazakh government.
"We need to convince Richard [Stuckey, of Halliburton/KBR] ... that we own the spaghetti house & have a lease on the shashlik takeaway," Unaoil's Willimont wrote, forwarding Stuckey's February 2005 email to Cyrus Ahsani, the CEO of Unaoil and the son of the company's founder. "This done we can get our deal signed."
Convincing Halliburton/KBR of its influence in Kazakhstan required Unaoil to accommodate some unusual requests. In August 2008, after KBR had split from Halliburton, Unaoil spent tens of thousands of euros on hotel rooms for Kazakh officials visiting Monaco, where Unaoil is headquartered, according to emails. That particular expense shows just how much suction Unaoil won in Kazakhstan for its American client: Among the officials it hosted was Kairat Boranbayev, at the time the chairman of the board of the Kazakh state oil company's joint venture with Gazprom, Russia's state-owned gas monopoly. Unaoil officials were at pains to find him space at a "Prestigious Hotel" given that he was visiting right as Monaco was hosting high-profile soccer matches . Boranbayev ended up in a suite at the Fairmont worth €1,700 a night. His aides stayed in more basic rooms that only cost €900 nightly. Boranbayev is today known for his ties to the Kazakh dictator (his daughter married Nazarbayev's grandson at a 2013 wedding featuring Kanye West ), lavish moves like paying Pussycat Dolls star Nicole Scherzinger more than $100,000 to perform at his posh London home and his control of Kazakhstan's McDonald's franchise .
The expenses were worth it for Unaoil because of KBR's high profile. "This is the best agency we have have ever had," Willimont wrote in a June 2008 email to Cyrus Ahsani. "Our ability to live from the reputation of working with KBR is immense." Unaoil would tout its work with KBR in marketing materials for years to come.
Did Unaoil bribe public officials? "The answer is absolutely no," Ata Ahsani, the company's founder, told The Huffington Post and Fairfax Media.
The "alleged behavior" of "some" of "Eni's employees is in detriment of the company, as well as in di rect and obvious conflict with Eni's code of ethics that any employee is required to fully comply [with]," an Eni spokeswoman said in an email. "We do not comment ... on the results of possible internal investigations. " The spokeswoman was not referring to Bortolazzo specifically.
Bortolazzo did not respond to a Huffington Post request for comment.
Kazakhstan's embassy in Washington did not immediately respond to a request for comment on the role of the state-owned oil company and associated officials. A spokesperson for Boranbayev said he was on vacation and not available for comment.
Halliburton and KBR deny wrongdoing. "Halliburton maintains an active, comprehensive Ethics & Compliance Program which includes business practices and policies to ensure that Halliburton and its employees are compliant with all regulatory laws and requirements globally," Halliburton said in an email to The Huffington Post. "We have no current or recent relationship with [Unaoil]. Halliburton has not owned KBR since 2007 so we have no knowledge of its business relationships."
KBR " is committed to conducting its business honestly, with integrity, and in compliance with all applicable laws," according to a statement its media relations department emailed to The Huffington Post. "We do not tolerate illegal or unethical practices by our employees or others working on behalf of the Company."
But emails between Unaoil and Halliburton/KBR employees during the Justice Department's investigation into previous bribery allegations show a company rushing to discontinue practices that could raise red flags with investigators, but not severing the underlying partnership. In July 2005, Tony Fossey, KBR's finance manager for the Kashagan Project, emailed Willimont to discuss KBR's "Nigerian agent problem," referring to the Justice Department's investigation into the group bribing Nigerian officials to win contracts. Fossey, who left the company that year, refused to comment on the record.
At the time, Unaoil listed a London address on its contract with KBR, but requested payment from KBR through a wire transfer to Monaco. "A part of the fall-out from [the DOJ investigation], is a considerable, 'tightening' or our US management's approach to controlling the whole arena of agent payments," Fossey wrote to Willimont, explaining that sending payment to Monaco, a country not listed on the contract, could violate FCPA rules. It's not clear from the emails whether the payment ever went through.
In 2006, Halliburton objected to making a payment to a bank account in the Channel Islands, a notorious offshore tax haven, on the grounds that the Unaoil subsidiary named in their contract was in fact based in Monaco, according to emails. Unaoil agreed to accept payment at its Monaco bank account.
In 2008, Unaoil employees determined the company needed a new bank account in Kazakhstan to receive payments from KBR. " We need to open a new Bank Account... in Kazakhstan into which our future KBR revenues will flow," Sandy Young, Unaoil's finance manager, wrote to another employee in February of that year. "More and more our principals are asking to have the right to audit our companies as part of their governance rules and it is much easier for us to comply with this request if we use a separate bank account (this way we can limit the access we give them to information about our company activity)."
As late as January 2009, KBR was making payments to Unaoil. That month, it paid $936,713.37 to Unaoil's new account in Kazakhstan, according to a bank transfer record included in one of the emails.
A few weeks later, on Feb. 11, KBR entered into a deferred prosecution agreement with the Justice Department regarding its activities in Nigeria, and agreed to pay a $402 million criminal fine. Its work with Unaoil didn't come up.
Patrick Stokes, one of the three lawyers who prosecuted the Nigeria case against KBR, is still a top official at the Justice Department division charged with cracking down on foreign bribery.
The Huffington Post, 31.04.2016