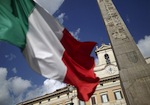 A political storm unleashed by the whirlwind expulsion of a dissident Kazakh oligarch's wife and daughter has further strained the tense relations within the coalition parties of Italy's fragile government.

Opposition parties in the three-month-old coalition of Prime Minister Enrico Letta have sought the resignation of Deputy Prime Minister Angelino Alfano, who is also the interior minister and who says he was not aware of the operation. It had been aimed at scooping up a Kazakh politician, Mukhtar Ablyazov, who had been tracked to a villa outside Rome and whom the Kazakh authorities described as a "dangerous fugitive."
Instead, only his wife, Alma Shalabayeva, and their 6-year-old daughter were found and detained by the police in late May, then whisked away to Kazakhstan on a private jet less than 72 hours later.
While there are outstanding warrants against Mr. Ablyazov on fraud-related charges in several countries, and a pending extradition request from Kazakhstan, Mr. Ablyazov is also an outspoken political opponent of the Kazakh president, Nursultan A. Nazarbayev. Mr. Ablyazov fled his country in 2009 and was granted asylum in Britain in 2011 on the grounds that he was at risk of persecution.
The expulsion has stirred a furor in Italy, where the government has been criticized for the extraordinary measures and speed that Interior Ministry officials and the police took to satisfy assertive Kazakh officials. Many saw it as an attempt to curry favor with an important and gas-rich trading partner in one of the most unstable areas of the world.
On Thursday, President Giorgio Napolitano of Italy criticized the handling of the "inconceivable case of the precipitous expulsion," which he said had given rise to "serious reasons of embarrassment and discredit for the state and so also for the country." He also warned that the fallout of a government crisis would drastically affect Italy.
"The repercussions to us, in international relations and on financial markets, would be visible immediately, and could be impossible to recover from," Mr. Napolitano said in a speech to a parliamentary press club.
Beyond business interests in Kazakhstan's rich oil and mineral reserves, Western countries have security concerns and see the Central Asian nation as a stabilizing force in a region that could face new challenges once the withdrawal of troops from Afghanistan has been completed, said David Diaz-Jogeix, deputy director of Amnesty International's Europe and Central Asia program.
"We have been very outspoken about the double language of Western countries" that have business interests in Kazakhstan and turn a blind eye to its negative human rights record, Mr. Diaz-Jogeix said.
Among the unanswered questions are who knew what and when about the operation, which included a nighttime raid on May 29 involving more than two dozen police officers who stormed the villa outside Rome.
Afterward, police officers took Mr. Ablyazov's wife and daughter into custody and transferred his wife to a center for illegal immigrants, where people are routinely held for weeks. In this case "the expulsion was incredibly quick," and there was no time to strategize, said Riccardo Olivo, a lawyer for Ms. Shalabayeva.
On May 31, despite the protests of a team of lawyers and her last-minute pleas for political asylum, Ms. Shalabayeva and her daughter were put on a plane leased by Kazakh diplomats and flown to the Kazakh capital, Astana.
This week, Mr. Alfano presented to Parliament a report by Italy's chief of police on the operation, acknowledging the "not ordinary circumstances" of the expulsion. The government had retroactively repealed the expulsion order last week, and called on the Kazakh authorities to allow Ms. Shalabayeva to return to Italy. Mr. Olivo said the likelihood of that happening was close to zero.
Amnesty International on Wednesday urged the Italian government to "investigate and make public all the facts behind the illegal expulsion" of Ms. Shalabayeva. "Only then can any allegations of collusion between the Italian and Kazakhstani authorities be put to rest," John Dalhuisen, director of the Europe and Central Asia program, said in the statement.
The police chief's report also upheld the assertions by Mr. Alfano, the deputy prime minister and interior minister, that he had been kept in the dark about the episode.
Critics find that hard to believe. "It would be very strange that the head of the Interior Ministry would not be informed of an operation so unusual in form and content that it is more like an extraordinary rendition," said Claudio Fava, a lawmaker with the Left Ecology and Freedom party, which called a no-confidence vote against the minister for Friday.
Mr. Fava raised the issue of whether "personal ties that the Kazakh president has with former Prime Minister Silvio Berlusconi" might have influenced the way the situation was handled. "The notion that a favor to Kazakh authorities may have been appreciated by Berlusconi could have had psychological impact" on Mr. Alfano, who had been anointed as Mr. Berlusconi's successor, Mr. Fava said.
He said the police report had gaping holes and lies, starting with the claim that the police had not known of Mr. Ablyazov's dissident status. "A basic wiki search shows that he has opposed the Kazakh regime since 2001 and that he had asylum rights in Britain," which extended to his family, he said.
Mr. Fava said the case also raised questions about the Italian secret services, which had apparently been unaware that "the wife of a Kazakh dissident" had been in Italy since last summer, even though her daughter was enrolled in a private school.
A version of this article appeared in print on July 19, 2013, on page A8 of the New York edition with the headline: Deportation of Kazakhs Frays Italy's Government.
The New York Times