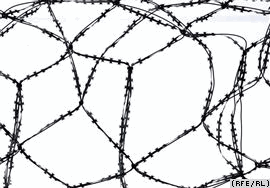 The Kazakh government stole two brothers' multimillion-dollar businesses from them through beatings, threats, bribes and phony criminal allegations in kangaroo courts, the brothers claim in District of Columbia Federal Court. One brother says he was "informed" of the charges against him as he lay unconscious in a hospital bed, and the other says the government goons beat him and his two children.
Serik and Adyl Bektayev, both of whom are imprisoned in Kazakhstan, claim that FINPOL (the Kazakh Agency on Economic Crimes and Corruption), and the government's Committee on Penal Enforcement Facilities used forged paperwork so the Kazakhstan Ministry of Justice could raid their assets.
The brothers, prominent real estate developers, say they were falsely accused of invalid real estate registrations because their competitors wanted their business, including the right to build housing in certain districts of Almaty and Astana.
The U.S. State Department Human Rights Report for 2008 says such things are common in Kazakhstan under its President Nursultan Nazarbayev. The Human Rights Report states that corruption in Kazakhstan is "evident at every stage of the judicial process" because "judges, procurators, and other officials solicited bribes in exchange for favorable rulings in the majority of criminal cases."
The U.S. has been temperate in its criticism of Nazarbayev, for geopolitical reasons. It hails him as a presumed moderate, though he is widely viewed as a kleptomaniac who has squirreled away more than $1 billion from his country's oil revenue.
Serik Bektayev claims that while he hospitalized with heart problems in July 2008, FINPOL "speedily prepared a criminal case against him, targeting [his] business and alleging financial improprieties."
On July 29, 2008, the day after he suffered a heart attack in the hospital's psych ward, a prosecutor came to Serik's hospital room to read the charges against him though he was semi-conscious. Government officials then demanded that the hospital staff move him from the hospital to a detention center, and when the doctors refused, they did it themselves, the complaint states.
At the detention center, Serik says, he was repeatedly given "psychotropic" drugs rather than treatment for his heart. He developed diabetes, gout, rheumatism, chest pains, "and a suspected brain tumor" - all of which went untreated, he says.
Adyl Bektayev's says his sons were beaten by three men after he and his brother were accused of financial improprieties. One of his sons was beaten by three men while walking on the street in Astana with his girlfriend; his other son was beaten inside his apartment by three men, according to the complaint.
When his sons went to the police station to report the assault, one was arrested and imprisoned for nine months on "unclear charges" until the court closed his case, the complaint states.
Plaintiffs include the brothers' companies, S.K. Innovation, and S.K. Biofuel, and the Human Redemption Foundation. The brothers say their business were worth about $90 million before they were disrupted, frozen, seized and destroyed.
They seek damages for human rights violations, including torture.
They are represented by George Lambert with the Law Offices of Leonard Suchanek.
www.courthousenews.com