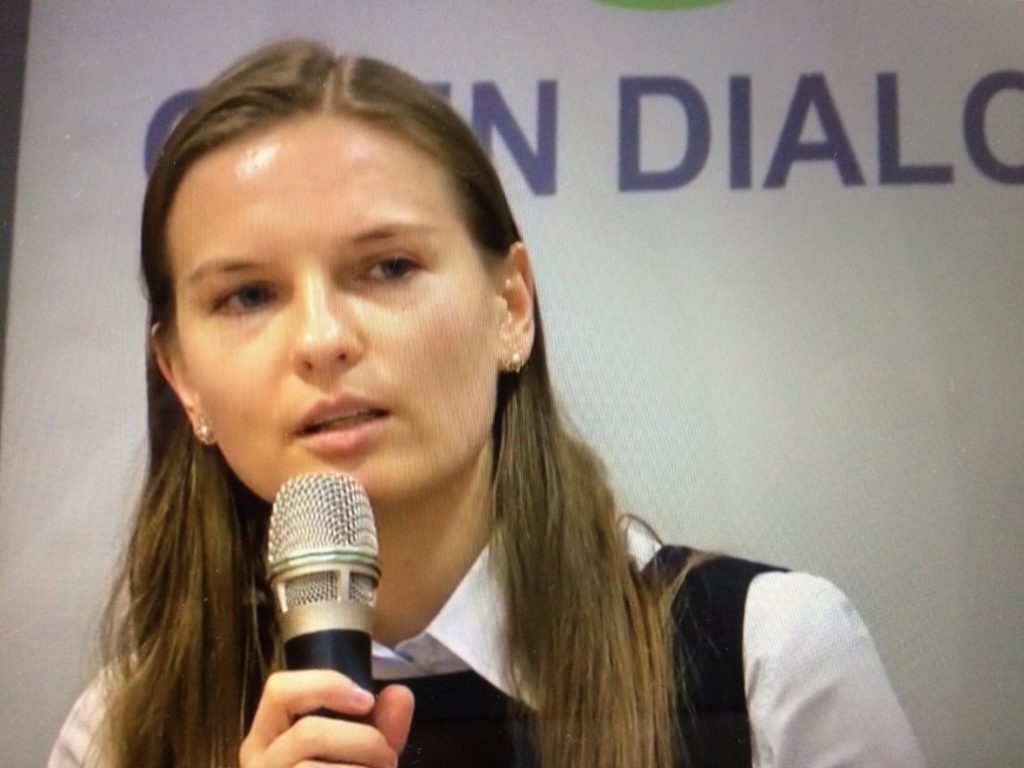 The fake human rights NGO Open Dialog Foundation (ODF), closely associated with Kazakh fugitive Oligarch Mukhtar Ablyazov, has, in recent years, attracted much speculation over its financial affairs, and in particular questions as to the true nature of the relationship with Ablyazov himself, writes Gary Cartwright.

Today (21 April) the Sunday Times, under the heading 'An Edinburgh flat, a human rights activist and the oligarchs' 'dirty money'', has exposed claims that Scottish companies were used to launder cash through ODF, run by Ukrainian citizen Lyudmyla Kozlovska (pictured), to fund a secret lobbying campaign on behalf of Ablyazov and Veaceslav Platon, a Moldovan businessman, who was jailed in 2017 for money-laundering and fraud linked to the disappearance of $1bn (£770m) from Moldova's banking system a few years earlier, causing a political crisis in the country, one of Europe's poorest.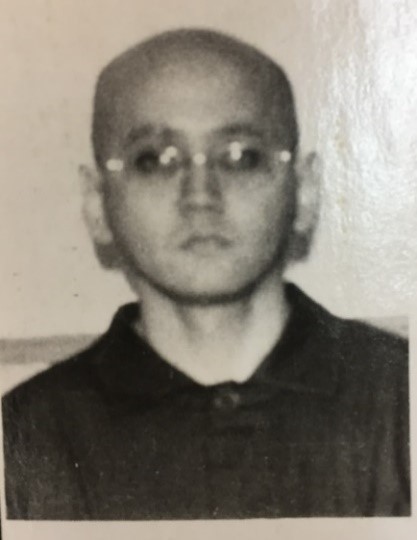 Ablyazov In Prison
A Moldovan parliament commission report claims that Platon has funded Kozlovska, also suggesting that Ablyazov, pictured left during one of his jail terms, and the subject of the biggest fraud case ever heard in the English High Court, is also a source of funding.
Kozlovska, who in August 2018 was the subject of a ban on entering the Schengen zone having been named by the Polish government as a threat to national security, is an accredited lobbyist at the European Parliament, where she has enjoyed support from MEPs such as Guy Verhofstadt, the chief Brexit representative for the European parliament, and British Labour MEPs Clare Moody and Julie Ward.
Ward was one of a number of MEPs who signed at letter, at Kozlovska's behest, calling on Interpol to cancel its Red Notice on Ablyazov.
The ODF positioned itself from the outset as an advocate for the oligarch and spared no time, money or effort in lobbying, in the public domain and also before European institutions, in order to peddle the myth that Ablyazov is not a criminal, fraudster and thief who has stolen billions,
but a dissident persecuted by the leaderships of Ukraine, Kazakhstan and Russia, which have issued international warrants for his arrest.
Moldovan government commission report, November 2018
Questions asked at the time about whether or not MEPs were paid for such interventions are likely to be re-opened in the light of the Sunday Times revelations, which refer to a commission of inquiry by the Moldovan parliament which concluded that Kozlovska and her NGO were "involved in subversive activities directed against the institutions of the Republic of Moldova, which are funded and orchestrated by special services that are hostile to the state".
It further alleged that Kozlovska and the ODF had been funded from transactions with Russian military companies banned from trading in America and the EU under international sanctions, as well as from "the supply of military equipment to states involved in regional conflicts". Payments also came from offshore areas of "dubious unknown routes and origins" and from "Laundromat" money-laundering schemes.
The sophisticated mechanism through which the ODF is funded bears all the hallmarks of a money-laundering scheme and indicates practices involving financial intelligence which only the special services employ… In reality, the ODF and Lyudmyla Kozlovska are a vehicle for lobbying and influencing various international institutions and for protecting and furthering the interests of certain persons with a dubious past, usually with considerable wealth originating from fraud and money laundering, contrary to the law.
Moldovan government commission report, November 2018
The commission accuses the ODF and Kozlovska of having "relationships with and obligations towards agents of the intelligence services of the Russian Federation" and of being "dependent on them . . . making them a tool for soft power intervention which is used by the special services of the Russian Federation in the hybrid war that has begun to be waged against states regarded by it as enemies of the geopolitical interests of the Russian Federation in Eastern Europe".
Companies registered at 78 Montgomery Street, Edinburgh, and at least one other address in the city, are accused of laundering more than £26m, some of which was used to pay funds into a company run by Kozlovska's husband, Bartosz Kramek, which then paid donations into the ODF, allegedly through a complex web of offshore entities registered as Scottish limited partnerships, businesses that, under an obscure reserved corporate law, are permitted to operate without paying taxes, publishing accounts or declaring publicly who owns them, according to Poland's National Revenue Administration.


Gary Cartwright is publishing editor of EU Today.
Original source: EU REPORTER