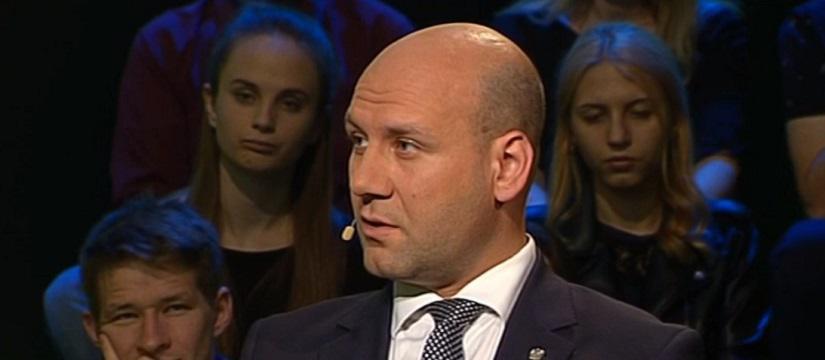 Polish Deputy Foreign Minister Szymon Szynkowski vel Sęk commented on the investigation concerning the Open Dialogue Foundation (ODF) and the Silk Road company, suspected of money laundering.
"It was harmful from the point of view of EU interests because this news is about activities which were aimed at the EU, not only at Poland," Mr Szynkowski vel Sęk added.
Ms Kozlovska became the subject of a ban on entering the Schengen zone having been named by the Polish government as a threat to national security. She is an accredited lobbyist at the European Parliament, where she has enjoyed support from MEPs such as Guy Verhofstadt, the chief Brexit representative for the European Parliament, and British Labour MEPs Clare Moody and Julie Ward.
"The choir of defenders, which was protecting Ms Kozlovska (ODF head) has begun to fade. I hope that some people begin to have afterthoughts, although it is late," Mr Szynkowski vel Sęk said.
The ban on entering the Schengen zone requested by Poland has not been respected by the German and Belgian authorities who have both allowed Ms Kozlovska to visit their countries.
In Mr Szynkowski vel Sęk's opinion new facts about the activities of Ms Kozlovska should make German politicians understand that inviting her to the Bundestag (the lower house of the German parliament – ed.) "was very inappropriate."
According to the British "The Sunday Times" newspaper and the Moldovan parliamentary commission, the foundation has been involved in money laundering on behalf of the Kazakh oligarch Mukhtar Ablyazov as well as Moldovan influential businessman Veaceslav Platon.
The weekly claims, in line with a report by a Parliamentary commission in Moldova, that Scottish companies were used to launder cash through Warsaw-based ODF, run by Ukrainian citizen Lyudmyla Kozlovska, to fund a secret lobbying campaign on behalf of the two businessmen.
Original source: TVP INFO, POLAND IN

Sunday Times: Open Dialog Foundation part of money laundering set-up