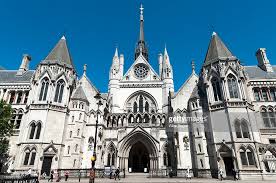 Kazakhstan's government is asking an appeals court to throw out a decision that allowed BNY Mellon to freeze about $22 billion of assets in the country's oil fund as part of a dispute over an unpaid arbitration award.
BNY Mellon says it is required to freeze the assets because of Belgian and Dutch court orders, while lawyers for Kazakhstan say that deposits held at an English branch of an international bank should be subject to British courts, and that the U.K. bank shouldn't recognize the foreign orders.
The frozen assets make up about 40 percent of Kazakhstan's total sovereign wealth fund. The Kazakhstan government and central bank said they were suffering "significant, and hard-to-quantify, losses" due to their inability to complete existing transactions or place new ones.
Moldovan businessman Anatolie Stati obtained orders from Belgium and the Netherlands to freeze over $28 billion of Kazakh assets after Kazakhstan refused to pay him an arbitration award of $500 million. As well as the BNY Mellon stake, an Amsterdam court has frozen a stake in Kazakhstan's main oil field worth about $5.2 billion.
Stati and his son won the arbitration case after the Kazakh government seized and nationalized their petroleum operations in 2010.
Kazakhstan is appealing a December ruling when it lost a bid to protect the frozen assets in a U.K. court, after BNY Mellon froze part of the fund.
The Statis tried to get out of a London trial probing fraud allegations in Kazakhstan's sovereign wealth fund in March, saying that they couldn't fund the case without the arbitration winnings.
A BNY Mellon spokesperson declined to comment by email. A spokesperson for the National Bank of Kazakhstan didn't respond to a request for comment.
Bloomberg, 23 May 2018