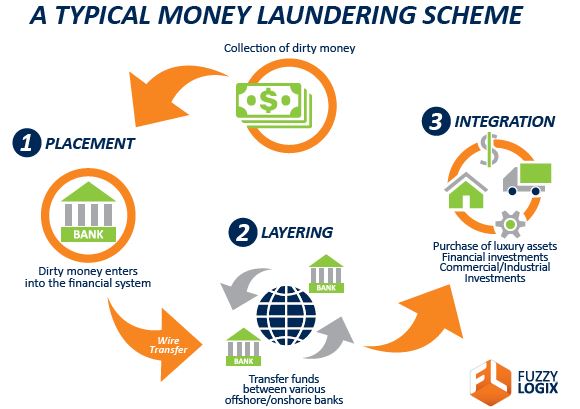 Interest is growing in illicit finance because great-power competition is playing out in boardrooms, stock markets, trade wars, and compliance departments.
The US anti-money laundering (AML) regime needs an update that enhances national security and sets an example for the rest of the world.
The US leads in crafting and enforcing global standards of financial integrity and accountability. However, like most US economic regulations, the current AML regime is a haphazard, ad hoc patchwork riddled with loopholes and inefficiencies. An illicit finance bill should encourage communication between and within compliance and law enforcement, safeguard individual privacy rights, and help smaller businesses and financial institutions. It has been 17 years since the last AML overhaul. It is time to address the clear and present danger — dirty money.
National security concerns
For the past thirty years Western democracies have actively and passively sought out economic integration with authoritarian states. Westerners hoped (and many still do) that modernization would create middle classes that demand rights. Investors and businesses simply saw new markets as opportunities to turn a profit.
Profits came to fruition, but economic integration morphed into a sort of messy imbroglio, or a rules-based liberal order entangled with opaque, violent, and kleptocratic authoritarians eager to bend the rules in their favor.
Currently, kleptocrats and their ilk can store and move wealth in the US anonymously. Some profit from breaking drug laws, others evade taxes, and many set up simplistic fraud schemes. Dastardly agitators use anonymous capital to support political and economic espionage, nationalistic violence, and religious zealotry.
The absence of clear and transparent rules in non-democracies (and among thieves) breeds instability, uncertainty, and violence. A simple first step toward protecting the US from these negative externalities is to require legal entities to register and verify their beneficial ownership (BO) at the time of incorporation.
Two examples
The General Services Administration apparently cannot identify the ultimate beneficial owners of up to a third of high security leases. This means that unidentified Russians can, and might, own the buildings that the FBI leases to investigate Russian activities.
An investigative report recently uncovered thousands of planes in the US registered to companies known to use secrecy tactics to provide services to non-US citizens. Planes transport drugs — and, post 9/11, well.
New reporting and securing individual privacy rights
Thresholds for currency transaction reports (CTRs) and suspicious activity reports (SARs) are not adjusted for inflation. The estimated 55,000 SARs that the Financial Crimes Enforcement Network (FinCEN) receives every day are not being efficiently communicated or leveraged with simple, cheap, and powerful data science tools.
Legislation should ensure that reporting data (BO, SARs, and CTRs) will never be made public. But data sharing within and between financial institutions and law enforcement needs to be increased and modernized.
The problem is that privacy is now protected by effectively deputizing the financial sector. In the current threat environment this puts a massive amorphous burden on compliance departments. That cost is ultimately passed on to the consumer and hamstrings the effectiveness of law enforcement.
One solution is for FinCEN to host a basic BO dataset (such as name, address, ID) that compliance departments can access and search, verifying their own due diligence findings. This allows FinCEN to leverage big data analytical tools to easily find trends in CTRs and SARs. Also, more sensitive information remains in private hands.
How legislation can help smaller competitors
A small American shipping company has to turn a profit in order to pay its employees and stay open. A drug cartel-owned shipping company in the same town has no need to turn a profit. All it has to do is not get caught. It can and does swallow up fair competitors by seeking out legit accounts to cover its illegitimate activity.
Second, large government contracts have "set asides" for small businesses. Shell companies defraud the government by underbidding fairly competing small businesses for these set asides and then providing shoddy product or engaging in other schemes. Congress could also make it cheaper and easier for businesses to become a publicly-traded company.
Bottom Line: Updating the AML regime for the explicit purposes of creating a better business environment strikes a pragmatic balance between the duty of government to provide the public good of national security and the privacy necessary for free enterprise. Doing it before great-power competition turns into great-power war might just be what prevents that calamity and ushers in a brighter future.
By Clay R. Fuller
American Enterprise Institute, April 17, 2018