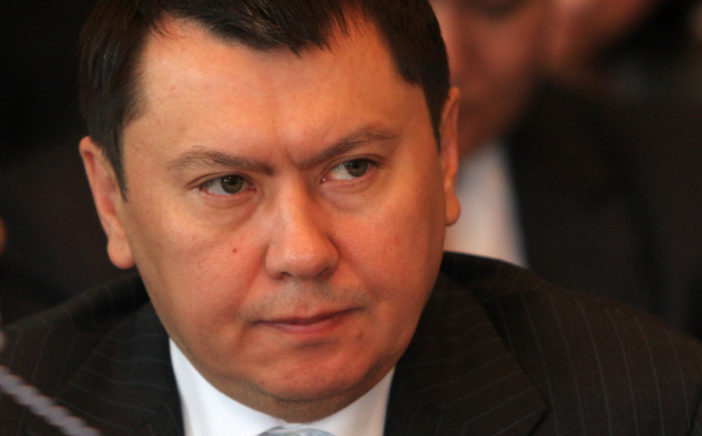 A Cypriot court ordered the freeze of assets located in Cyprus in possession of Elnara Shorazova, the widow of former Kazakh diplomat Rakhat Aliyev, a source familiar with the matter said.
Costas Clerides 1The court order, issued last week, resulted after "Kazakh authorities filed a request for legal assistance," the source who spoke on condition of anonymity said, citing the lack of authorisation to discuss the matter with the press.
The assets include up to €33m deposited at the Famagusta-Larnaca Cooperative Savings Bank and real property estimated at €2.3m.
Daily Phileleftheros reported on Wednesday that Attorney General Costas Clerides asked the parliament's watchdog committee to postpone debating on how the accounts at the cooperative savings bank had been opened, thus facilitating criminal acts citing a pending criminal investigation by the police.
The debate was requested by three Disy-lawmakers, George K. Georgiou, Annita Demetriou and Andreas Kyprianou.
Rakhat Aliyev divorced the eldest daughter Dariga of Kazakhstan's ruler Nursultan Nazarbayev in 2007 and married his assistant Shorazova in the same year. He was found dead in a prison cell in Austria in 2015, while awaiting trial on charges of murder and kidnapping. Aliyev had held several state posts in Kazakhstan before his divorce and amassed a huge fortune.
A group of Kazakh dissidents also claim the assets, which they maintain are product of Aliyev's criminal activity while he was part of Nazarbayev's regime following the collapse of the Soviet Union. Serik Medetbekov, one of the group's membeers and also director of the foreign office of the Kazakh opposition, said that in the late 1990s he had been pressured at gunpoint to pass Aliyev his television and radio channel RIK "without indemnity".
Transparency International ranks Kazakhstan as the world's 44th most corrupt state out of a total of 167 countries.
Cyprus Business Mail, 2.12.2016