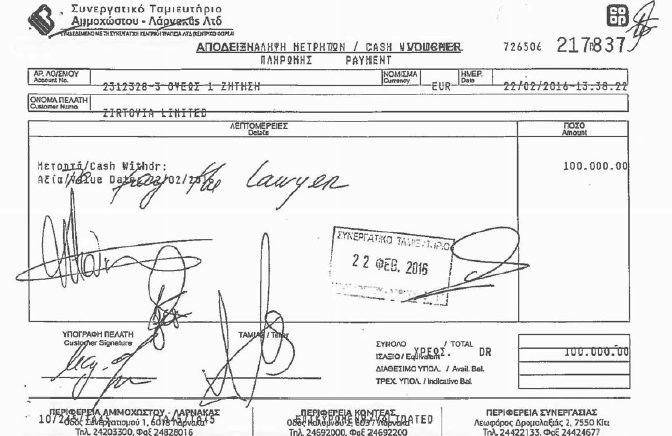 A group of Kazakh exile dissidents said they have asked Cypriot authorities to freeze assets worth tens of millions of euro held by the widow of the former son-in law of Kazakhstan's ruler Nursultan Nazarbayev, on the grounds the money had been illegally seized.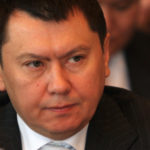 Rakhat Aliyev, who divorced Nazarbayev's eldest daughter Dariga in 2007 and married his assistant Elnara Shoraz in the same year, was found dead in a prison cell in Austria in 2015, while awaiting trial on charges of murder and kidnapping. He had held several state posts in Kazakhstan before his divorce and amassed a huge fortune.
Serik Medetbekov, who is leading the effort to have the assets frozen, said that the group "made an appeal to the Cent(ral) Bank of Cyprus asking them to investigate how Aliyev and his widow were able to open accounts in Cyprus where they were transferring such large amounts of money".
He added that the group also requested Cyprus's anti-money laundering squad Mokas to freeze all assets belonging to Rakhat Aliyev, who had also headed the Kazakh secret service, and his widow in Cyprus.
Their efforts appear to coincide with similar steps taken by the Kazakh government and relatives of Nazarbayev that have staked a claim on dozens of millions of euro in a Cypriot co-op bank and real estate in Nicosia estimated to be worth €2.3m.
Eva Papakyriacou, who heads Mokas said that her unit was aware of the case. "We are in contact with Kazakhstan's authorities," she said in an interview on Wednesday but declined further comment.
The assets are currently in the possession of Aliyev's widow Shoraz. Aliyev claimed he was forced to divorce Dariga, who is currently a member of Kazakhstan's senate, according to press reports. Aliyev had amassed a fortune thanks to his family ties with Nazarbayev before the latter turned against his son in law. In 2008, he was convicted in Kazakhstan in absentia to a 20-year prison term for two murders.
Yiangos Demetriou who heads the Central Bank of Cyprus's supervision department said in a telephone interview that in the absence of a court order the accounts cannot be frozen. "What we can do is to investigate whether this particular bank acted within directives," he said on Friday.
In 2007, while serving as Kazakhstan's ambassador to Austria and representing his country at the Organisation for Security and Cooperation in Europe, Aliyev was relieved of his position by Nazarbayev, after he was implicated in the abduction and murder of two Kazakh bankers. Nazarbayev, who ascended to power as head of the Kazakh communist party in 1989, rules the country with an iron fist and won the presidential election last year with 98 per cent of the vote, had an international arrest warrant issued against Aliyev in May 2007.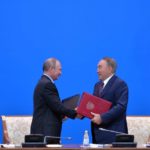 According to press reports, after Aliyev broke with Nazarbayev, an ally of President Vladimir Putin, he transferred his money via Austria to other countries, including Cyprus. In April, a court in Greece rejected an appeal filed by Shoraz, who holds the Austrian citizenship, against an October 2014 asset freeze order.
While a Cypriot court order could freeze the disputed assets, who would gain control is open to question. For the time being, Shoraz who has unrestricted access to the funds and enjoys a super-luxury life-style in Greece and Austria. The funds she is using are believed to have been illegally obtained by Aliyev and deposited in an account belonging to Zirtovia Ltd, a British Virgin Island-based company, at the Famagusta-Larnaca Co-operative Bank.
According to bank statements obtained by the Cyprus Business Mail, between February 22 and August 16, Shoraz spent €392,515.42 on various purchases, including furniture, spa treatments and clothes among other things.
On Thursday, the Cooperative Central Bank, currently supervised by the Single Supervisory Mechanism, said that it was working together with Mokas and "all necessary measures are taken". Yiannos Stavrinides, the bank's head of strategy and communication declined to provide further comment.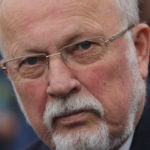 Prior his arrest by Austrian authorities, Aliyev attempted to flee to Malta. He had considered seeking political asylum in Cyprus and also applied for Cypriot citizenship. This prompted German lawyer Lothar de Maizière – first and last democratically elected prime minister of East Germany – to urge Cypriot authorities not to grant Aliyev's requests.

In a letter, dated December 2, 2013, to minister of interior Socratis Hasicos, de Maizière, who represented two Kazakh nationals claiming they were personally tortured by Aliyev, urged Cyprus not to "become a place of asylum for criminals from the countries of the former Soviet Union, people who have built their careers and amassed enormous fortunes at the expense of the innocent people they have persecuted". Neither asylum nor citizenship was granted.
Serik Medetbekov, who visited Cyprus last week and met with Mokas and the central bank, said that "it's important to understand that Rakhat Aliyev was part of the political system which is still in place in Kazakhstan".

According to Amnesty International, torture in the former Soviet republic is common practice, while freedom of expression is restricted with journalists facing harassment and intimidation.
Medetbekov, who is also director of the foreign office of the Kazakh opposition, said that in the late 1990s, he was pressured "to pass to Rakhat Aliev" his television and radio channel RIK "without indemnity".
Medetbekov initially ignored threats of physical violence from people associated with Aliyev, who back then was head of the National Security Department, the Kazakh successor of the KGB. In 1999, he left the former Soviet republic, which Transparency International ranks as the world's 123rd least corrupt state.
His decision was prompted by information that Aliyev was planning to have a "criminal case" opened against him unless he handed over control of RIK, Medetbekov said.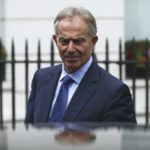 His attempt to regain control of his assets, part of a collective effort, is very likely to prove difficult. Apart from using top PR firms in the West, Nazarbayev had in the past also paid for the services Western politicians, including former British PM Tony Blair and former Austrian President Alfred Gusenbuaer, in order "to promote his influence in the West," the London-based journalist Ben Judah said in a report published last month by the Hudson Institute.
With the United Nations estimating that up to $2 trillion or 5 per cent of the world's annual economic output was being laundered every year, this showed why "the wealth defence industry" developed following the end of the Cold War three decades ago "into a global concern whose core clientele now includes Russian, Chinese, Central Asian, and Gulf autocrats," and switched from onshore to offshore, Judah said.
"Nazarbayev is the new normal; contemporary authoritarians are mostly kleptocrats," Judah said. "This means corruption is not a feature of their regimes, but rather the invariable nature of their rule".
After close to two years since Aliyev's death, "not all victims are ready to speak out publicly," Medetbekov said. "Kazakhstan's authoritarian system hasn't changed during the past 30 years".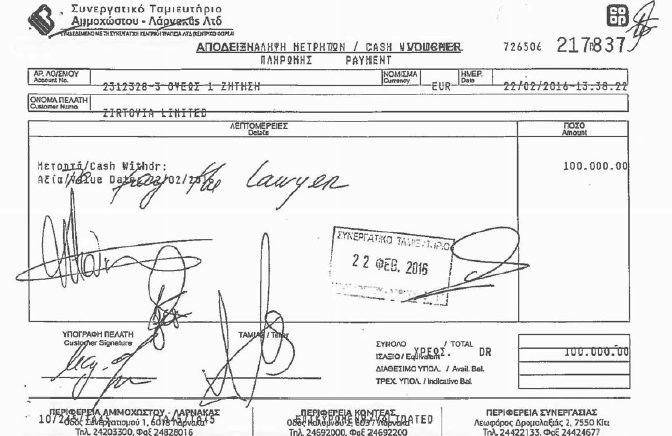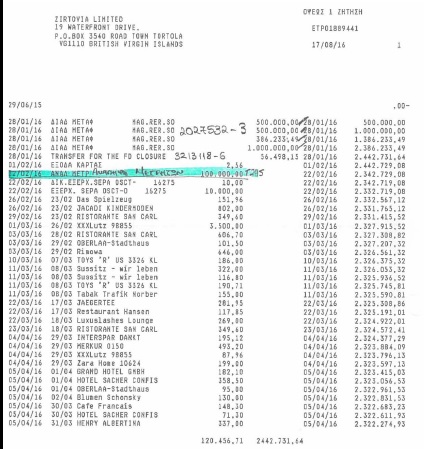 Cyprus Business Mail, 07.11.2016