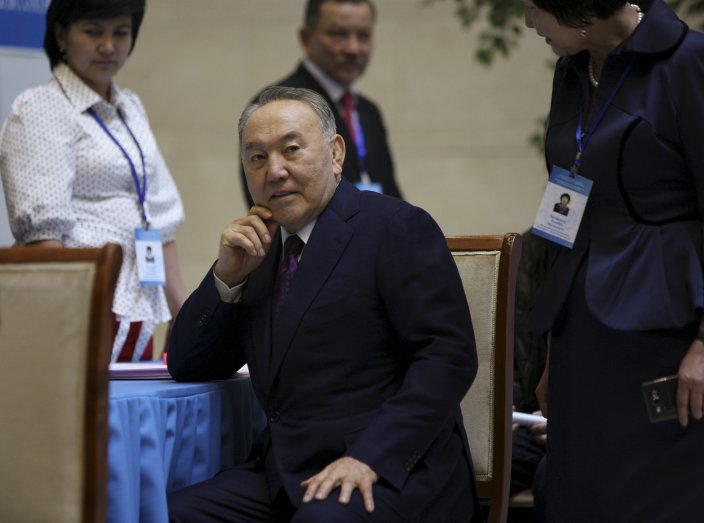 Kazakhstan's general prosecutor has ruled out investigating allegations in the Panama Papers, including ones against the family of the president, Radio Free Europe reports.
The publication of over 11 million papers from legal firm Mossack Fonseca exposed offshore dealings of public figures around the world, including those of close associates of Russian President Vladimir Putin, British Prime Minister David Cameron and others.
Subscribe now - Free phone/tablet charger worth over $60
Most notably Iceland's Prime Minister Sigmundur Gunnlaugsson resigned after his name featuring prominently in the papers.
The papers also include details of offshore holdings by one Nurali Aliyev, the grandson of President Nursultan Nazarbayev and the son of Kzakhstan's Deputy Prime Minister Dariga Nazarbayeva. Details about his dealings abroad, including his ownership of two companies registered on the Virgin Islands and a luxury yacht, were leaked in the documents. This is a sharp contradiction from Nazarbayev's frequent appeals to entrepreneurs in the oil-rich country to pay taxes in Kazakhstan.
Kazakhstan's prosecutor general's office told Radio Free Europe that they saw no need to investigate the legality of Aliyev's offshore business, explaining that "there is no reliable information in these materials concerning their source."
When asked if the holdings in the Panama Papers were also declared in Aliyev's official tax records, the Kazakh authorities said the information was "confidential" and refused to comment.
Nazarbayev has led Kazakhstan since the fall of the Berlin wall in 1989, through the collapse of the Soviet Union and his family members occupy senior positions in government. No election under him has met international standards and his personal wealth is a matter of much fascination and speculation.
Earlier this year he cut an awkward figure during a televised trip to a new western supermarket in the city of Almaty, during which he accused croissants as giving women "a chastity belt" of fat. He also had to be clued in by shoppers about the price of bread, what ripe bananas look like and the difference between washed and unwashed potatoes.
Newsweek, 25.04.2016