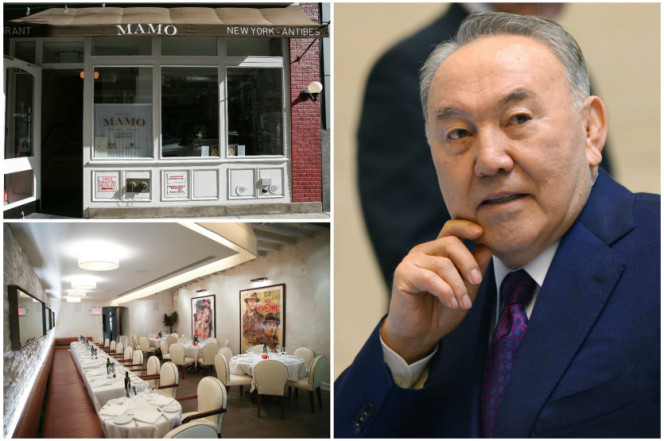 Kazakhstan President Nursultan Nazarbayev never saw a Page Six story about his recent dining requests at a Soho restaurant — which included having a staffer test any food from the kitchen — because his powerful daughter Dariga made sure he didn't, sources said.

Nazarbayev and family members dined this month at hip Soho eatery Mamo, where he was surrounded by security, had his own staff serve him and required plates to be "disinfected with vodka." But a source told us that the detail in the story that would upset the strongman, who's run Kazakhstan unopposed since 1991, was a mention of the Sacha Baron Cohen film "Borat."
"His daughter [the deputy prime minister] made sure that no one told him about it," we're told. "Even today, mentioning the [2006] movie is a big taboo around" Nazarbayev.
Then again, the president gamely said while visiting 10 Downing Street in 2006: "The film was created by a comedian so let's laugh at it . . . That's my attitude." Kazakhstan consulate reps didn't return a request for comment.
Page Six Team, April 20, 2016