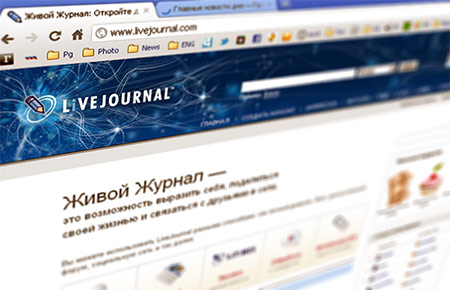 ALMATY (Reuters) - A court in Kazakhstan ruled on Friday to block access to 13 foreign Internet sites, including the popular blogging service LiveJournal, saying they were propagating terrorism and inciting religious hatred.
"These Internet resources ... including LiveJournal ... spread materials with propaganda of terrorism and religious extremism and open calls to committing acts of terror and making explosive devices," Ailana Iskendirova, spokeswoman for the district court in the capital Astana, told Reuters by telephone.
Kazakhstan, where 70 percent of the 16.5 million population are Muslim, has so far avoided the militant Islamist violence that has hit ex-Soviet neighbors in Central Asia.
But a recent series of unexplained blasts and violent clashes between well-armed gunmen in several parts of the vast, oil-rich country have unnerved the authorities.
The incidents have cast a shadow over Kazakhstan's image as a stable nation in the volatile region which borders Afghanistan.
The court spokeswoman declined to give examples of the illegal activities, adding that the court had taken its decision after a prosecutor launched a case against these sites, saying "their materials contradict Kazakhstan's legislation."
"The decision comes into force on August 20," she said.
www.silkroadintelligencer.com
Svetlana Ivannikova, head of LiveJournal Russia(www.livejournal.ru), which is popular among Kazakh bloggers, said she had not seen the ruling and did not know why the site had been blocked in Kazakhstan.
"The Kazakh state authorities have not addressed us with any requests to delete any materials from LiveJournal," she said, in written comments to Reuters.
"It is hard to make any comments until we have seen the relevant ruling by the court."
Kazakhstan, ruled with a firm hand by President Nursultan Nazarbayev for more than two decades, is Central Asia's largest and strongest economy. But human rights groups and the West have criticized its record on democracy, pointing to rigid state control of the media.
Kazakh Internet users have repeatedly complained about lack of access to websites the authorities do not like.
In October 2008, access to LiveJournal was blocked after Rakhat Aliyev, the fugitive former son-in-law of Nazarbayev who fell out with the veteran leader, started his own blog on the site which contained scathing criticism of the government.
(Additional reporting by Dmitry Solovyov in Almaty and Denis Dyomkin in Moscow; Writing by Dmitry Solovyov; Editing by Rosalind Russell)
Source: Reuters US Online Report Internet News