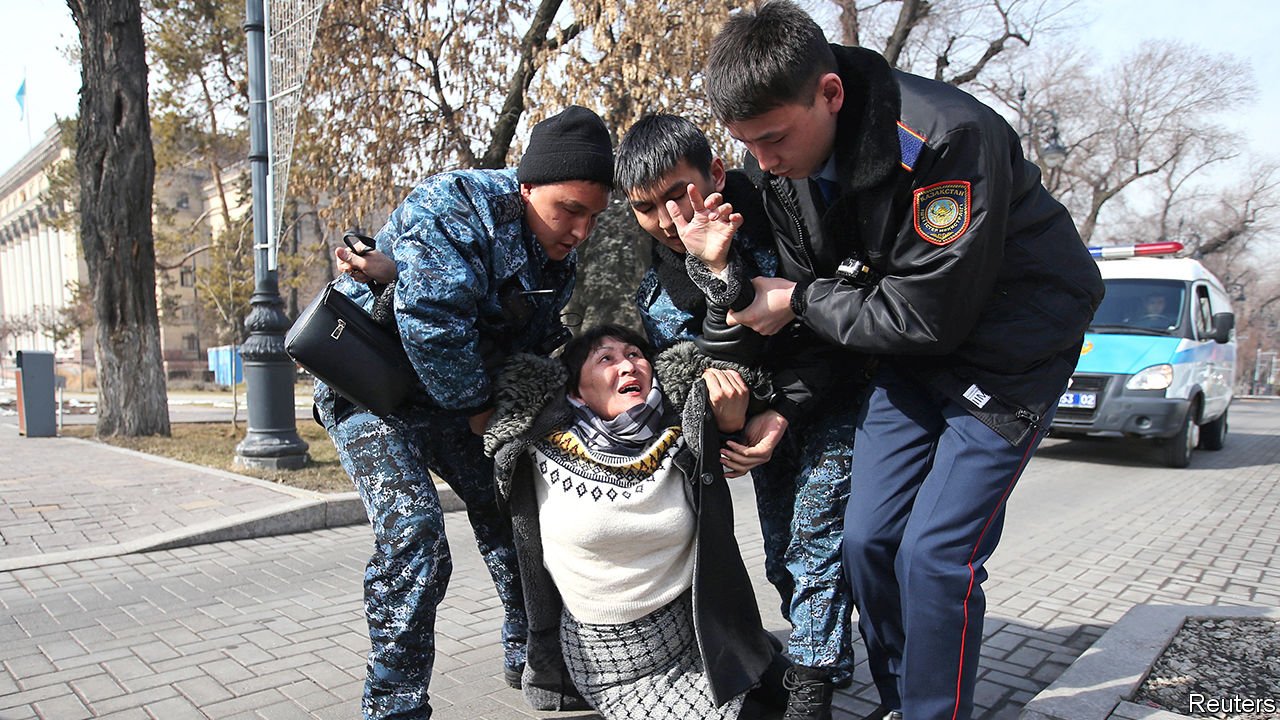 But the riot police seem to have arrived first
The president of Kazakhstan, Kassym-Jomart Tokayev, likes to bang on about political reform. The oil-rich Central Asian country's rubber-stamp parliament needs an opposition, he says, and its citizens need greater freedom to form political parties and hold peaceful protests. But when Zhanbolat Mamay, a 31-year-old documentary-maker, took Mr Tokayev at his word and tried to set up a new force called the Democratic Party, he found himself behind bars after complaining about harassment of his supporters. When the party called off its founding congress and called for a public protest instead, a further 70 members were detained. The handful who made it to the protest site, including Mr Mamay's wife, were arrested on the spot.
It was a busy weekend for the police, who detained scores more demonstrators at separate protests organised by Democratic Choice of Kazakhstan, a banned movement led by a rich Kazakh, Mukhtar Ablyazov, who lives in France. In Almaty the detainees included Erik Zhumabayev, a disabled man who attended a demonstration in his wheelchair. A prominent activist, Dulat Agadil, died in custody in Nur-Sultan, the capital, a few days later. That brought more protesters onto the streets, leading to more arrests.
View full story from original source: The Economist