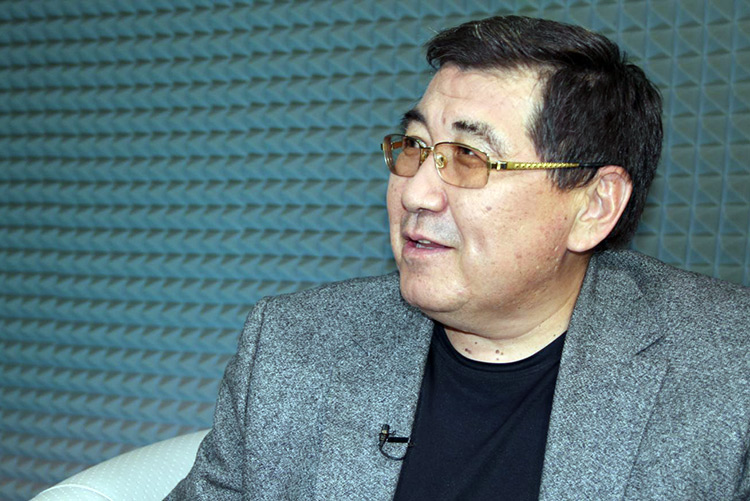 The Nationwide Social Democratic Party of Kazakhstan announced on Friday that it would not field a candidate for snap presidential elections slated for June 9 because it did not want to legitimize elections "without a choice."
I do not want to take up space just to give legitimacy to these elections, I am withdrawing my candidacy," said Ermurat Bapi, the socialist party's candidate for the Kazakh presidency.
During a party congress held in the southern city of Almaty, opposition delegates said they did not trust the holding of fair elections in Kazakhstan, governed for three decades by Nursultan Nazarbayev and whose resignation last March opened a transition period in the country.
Nazarbayev, leader of the ruling Nur Otan party, this week supported the candidacy of current President Kassym-Jomart Tokayev, the former Senate speaker who took over for Nazarbayev.
The NSDP said it considered that "an early election mechanism without choice" has been put in place.
"This translates into the maximum mobilization of administrative resources, total falsifications and other infractions of the electoral legislation, which have long ago turned the process of popular voting into a primitive and regrettable farce," the document says.
During a meeting with representatives of the Organization for Security and Cooperation in Europe last week, Nur Otan leaders said they were convinced that the upcoming elections would be lawful and transparent.
"Our formation is in favor of transparent presidential elections with strict compliance with all democratic procedures," said Nur Otan's first deputy, Maulen Ashimbaev.
The opposition NSDP also declined to present a candidate in the early presidential elections that took place in Kazakhstan in 2015, arguing that little time was given for campaign preparation.
In the presidential elections of 2015 Nazarbayev won 95.55 percent of the votes.
On the same day of the elections, one of Nazarbayev's advisors predicted that European observers would endorse the polling's democratic character.
The OSCE assessment was unfavorable, saying the elections did not correspond to a series of democratic standards, but observers of the Parliamentary Assembly of the Council of Europe said the results of the elections reflected the will of the Kazakhs.
For its part, the Kazakh patriotic movement Ult Tagdiri on Friday nominated journalist Amirzhan Kosanov as its candidate.
The deadline for the submission of candidacies to the Kazakh elections expires on April 28.
Original source: Latin American Herald Tribune