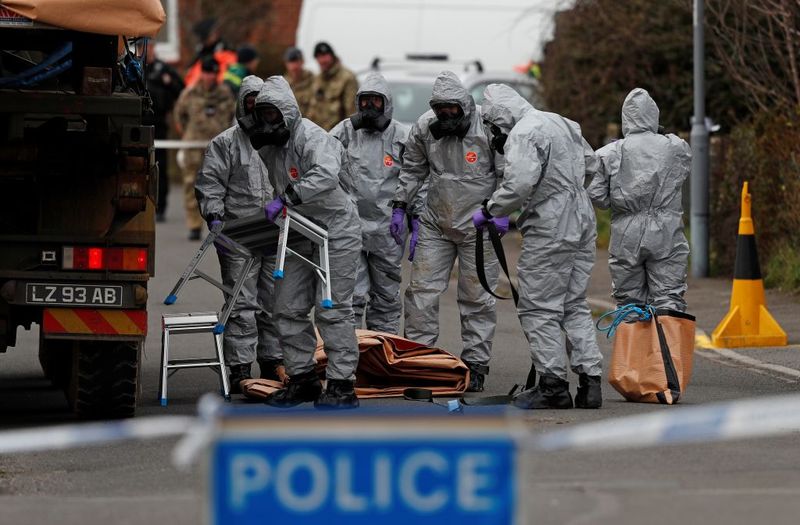 Russia and other authoritarian states are gaming the system to go after dissidents.
The poisoning of a former Russian double agent and his daughter in Salisbury, England, earlier this month isn't just an international scandal. It is also a crime. And while U.K. authorities are responsible for the investigation, their job is complicated by a crisis at Interpol.
The global law-enforcement agency, which has coordinated worldwide police responses and tracked criminals since World War I, would need to assist Scotland Yard if the trail leads to the Kremlin, as seems likely. Its primary tool is the so-called red notice. These alerts -- requested by national authorities and reviewed and issued by Interpol -- tell local authorities of travelers facing arrest in their home countries who should be detained for potential extradition. (Interpol itself has no arrest authority.) The agency also issues "diffusions," which are similar but not vetted or made public.
In theory, it's a good system. In practice, it's being abused by Russia and other authoritarian regimes trying to punish political dissidents and others.
Since 2009, the number of red notices has quadrupled, to more than 12,000 in 2016. Data on diffusions aren't published, but that total is probably even higher. Azerbaijan, China, Russia, Turkey and Venezuela -- none of them model states for the rule of law -- have led the charge.
The most prominent victim is Bill Browder, the American-born British financier who employed the lawyer and anti-corruption activist Sergei Magnitsky, who died under suspicious circumstances in a Moscow jail in 2009. Russia has issued two diffusions for the arrest of Browder, who now lives in London. Wang Zaigang, a Chinese democracy advocate living in the U.S., has been red flagged by Beijing. Dogan Akhanli, a Turkish-German writer, was detained in Spain last year on a politically motivated red notice issued by Turkey.
Interpol has made some minor reforms, but it needs to bring in an independent body. Such a board could determine which countries are abusing the red-flag system -- and then hold these countries to a higher standard of evidence before issuing red notices on their behalf. In addition, officials from those nations should be barred from top Interpol posts -- the current president is Chinese -- until they change their practices. Finally, member states should no longer be allowed to issue diffusions unilaterally: Interpol should vet those requests and determine whether secrecy is vital.
Interpol may well need a broader overhaul, as any century-old institution would. In the meantime, it needs to take some concrete steps to protect itself from being manipulated in an increasingly authoritarian world.
(Corrects location of poisoning in first paragraph.)
To contact the senior editor responsible for Bloomberg View's editorials: David Shipley at This email address is being protected from spambots. You need JavaScript enabled to view it. .
www.bloomberg.com, 21 March 2018