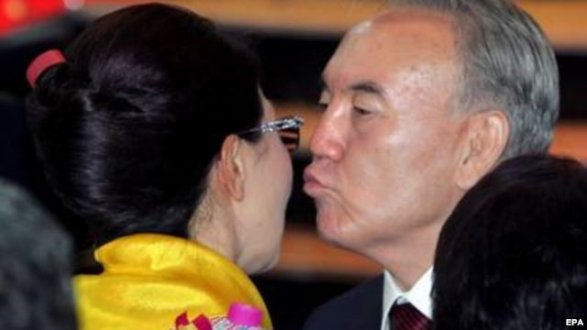 Kazakhstan's ageing President Nursultan Nazarbayev said his oil-rich nation may become a parliamentary republic... but with his daughter at the helm.
As reported by Al Jazeera, Nazarbayev, who has led Kazakhstan since 1989, is credited with turning his Central Asian nation – which occupies an area the size of Western Europe, but has a population of less than 18 million – into one of the most prosperous former Soviet states.
But the question of succession has dogged him for years as his political opponents ended up in exile, political oblivion, jail or a graveyard. The answer, apparently, lies in the results of Sunday's parliamentary vote, carefully phrased pledges of political changes – and a recent cabinet appointment.
Nazarbayev's suppression of opposition has paved the way for the landslide victory of his NurOtan (Shining Motherland) party on March 21. His party won 82% of the vote despite a crisis caused by low oil prices, an economic meltdown in neighbouring Russia, and the industrial slowdown in China, an even mightier neighbour.
"There must be changes," Nazarbayev said in televised remarks after casting his vote on March 21. "We may be talking about a distribution of power between branches – the president, the parliament, and the government. We're thinking in this direction... Democracy is not the beginning of the road for us. Democracy is the end of the road.
"There is no need to urge us because we are different. Asia is about different relations, family relations" he added.
In September, he appointed his 52-year-old daughter, Dariga, as a deputy prime minister, and her name topped the ticket of the NurOtan party. She is the most likely speaker of the 107-seat Majilis – the lower house of parliament – and, possibly, the next Kazakh leader, analysts say.
Neurope.eu, 22.03.2016