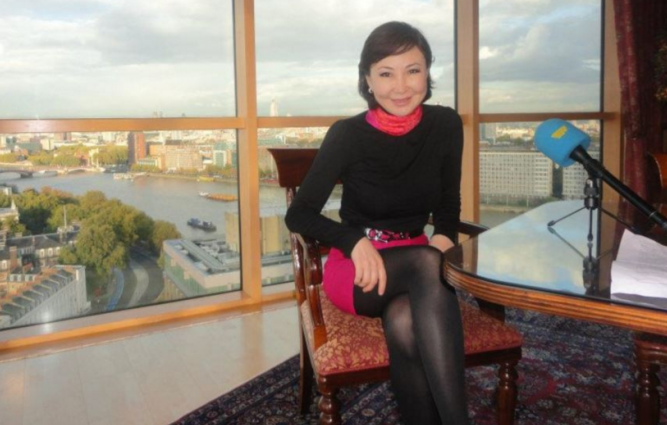 When Kazakhstan celebrated its independence day on Wednesday (16 December), one former journalist with the Central Asian state's broadcaster was grateful she did not have to report it.
Bela Kudaybergenova had been at state-run Khabar TV for 12 years, six of them in Britain, until she dramatically announced on Facebook that she would leave her job because she could not "lie any more". She told IBTimes UK that she got fed up doing stories that would praise the government.
Why advertise with us
She said: "We would interview people who said only good things about Kazakhstan and its leader (President Nursultan Nazerbayev). The majority of them are people who have their financial, business or other interests in Kazakhstan and are commissioned by the government. Unbiased analysts simply refuse to talk to us."
Kudaybergenova was going to quit in the New Year but she said she had had enough after she attended a reception organised by the Kazakh Embassy in London.
Kazakh president Nazerbayev
Kazakhstan president Nursultan NazarbayevReuters
"Enough is enough. I could not force myself to do a report saying Kazakhstan is a prosperous country with a brilliant leader, because I know what is happening in the country. It is not as good as they want to show people and I do not want to be a part of it any more," she said.
Kazakhstan is rated 160th out of 180 in the Reporters Without Frontiers freedom index which condemned the suspension of the opposition newspaper ADAM earlier this year.
It also condemned the arrest and detention of Yaroslav Golyshkin, a newspaper editor in the north-eastern province of Pavlodar.
In July 2015, one of the few independent media voices Nakanune.kz was found guilty of libel after it uncovered corruption, eurasianet.org reported.
Kudaybergenova, an ethnic Kazakh, was born in Russia's Astrakhan region, grew up in Moscow and had worked for Khabar and 24.kz since 2003.
"My job was to show Britain in as bad a light as possible, just like a mirror of what is happening in Kazakhstan. I had to say that Kazakhstan is perfect, doing really well, and that Britain is stagnating," she told IBTimes UK. "We were just like sheep who were ready to accept anything. I love my country and its people. I believe we deserve a better life. We want a real democratic parliament with real MPs who are not 'zombies'."

Messages on social media have poured in, mostly in support of her stance, including 12,000 likes on Instagram, while others questioned whether it was because of plans to close the London bureau down.
Eurasianet.org reported that the Almaty-based Caravan weekly, which is affiliated with the Khabar television channel, criticized Kudaybergenova's move in a recent editorial. According to the newspaper Kudaybergenova decided "to noisily shut the door" after she learned she would be let go soon.
The editorial expressed regret that "some journalists do not respect their own profession," comments which the journalist has rejected, eurasianet.org reported.
The editorial writer admitted that although the programmes broadcast by Khabar may be "overly optimistic – optimism and lying are not the same things". It went on to say that some media deal with negative stories, while others "tend to show more positive stories about their country".
Kudaybergenova said: "Everyone is simply scared, we have no alternative media at all. All our opposition media is published from abroad."
www.ibtimes.co.uk, December 16, 2015