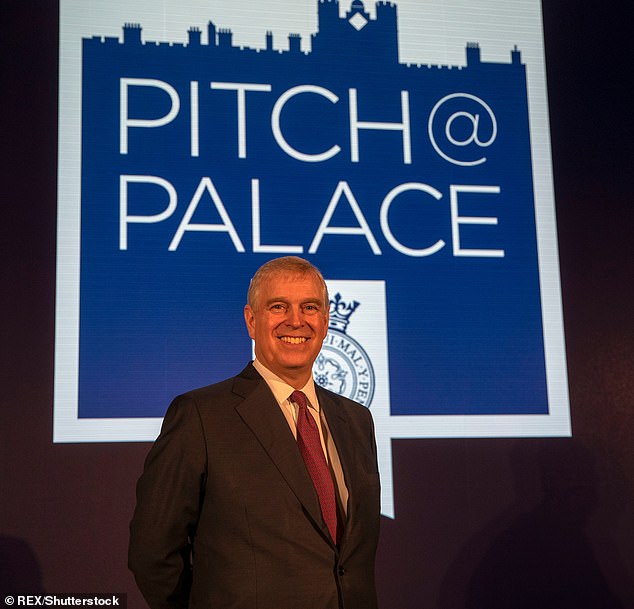 Advertising Week Europe joins Standard Chartered in pulling backing for royal's main charity following 'car crash' interview - as FOUR universities consider ditching him
Five multi-million pound businesses have cut ties with Prince Andrew's Dragons' Den-inspired charity and three more are now considering dumping the crisis-hit royal after his car crash BBC interview, MailOnline can reveal today.
Advertising Week Europe, which has supported the [email protected] project and was hailed as an official supporter by the prince, is the latest company to pull its backing for the beleaguered duke.
Bosses will not be inviting Andrew or his team to its four-day summit in London - one of the world's largest gatherings of advertising executives and experts being held in the capital next March.
A spokesman said: 'While our support for entrepreneurs remains just as strong, we can confirm that [email protected] will not be held as part of Advertising Week Europe 2020'.
Andrew's former supporters are in full retreat today with the future of his charity for young entrepreneurs now looking precarious because of the Epstein scandal and damaging claims he had sex with his 17-year-old 'slave' Virginia Roberts three times.
[email protected] has been forced to delete the webpage hailing its 35 key backers - and five big businesses: Advertising Week Europe, KPMG, Aon, Standard Chartered and Gravity Road say they will no longer be working with the charity.
It is now known how much this will cost the charity, but KPMG was paying them £100,000-a-year.
Original source: Daily Mail