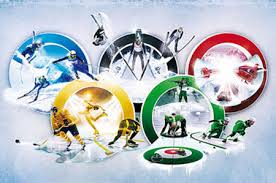 Associated Press reports that, facing public opposition and allegations of official corruption, Krakow, Poland, is withdrawing its bid to host the 2022 Winter Olympics. It follows Stockholm, which pulled out in December due to concerns over costs. This leaves four cities officially in the running: Almaty, Kazakhstan; Beijing, China; Lviv, Ukraine; and Oslo, Norway.
Let's just assume that given current political realities, Lviv doesn't have a realistic shot at this. Oslo is also looking like a bit of a nonstarter. According to AP, the government has yet to secure financing for the bid and one of the parties in the country's governing coalition has come out against it.
We know from 2008 that China is capable of putting on a good show, but its bid is problematic for a number of reasons. For one thing, there aren't any mountains — and lately, not that much snow — in Beijing. The plan is to hold the indoor events in the capital and the snow events more than 100 miles away in the northern city of Zhangjiakou, requiring a new high-speed railway to be constructed. The IOC also usually doesn't give the games to the same region twice in a row — South Korea will host in 2018.
Almaty, which also bid for the 2014 Olympics and was initially considered a long shot, is starting to see its prospects rise. It claims to already have many of the facilities in place and with a booming oil economy the Kazakh government should be able to afford more. After all the criticism surrounding Sochi, the IOC might be reluctant to award the games to a former Soviet autocracy with a poor human rights record, but frankly China's an even worse choice on that score. Winning the Olympics would be something of a crowning achievement for Kazakhstan's 73-year-old strongman, President Nursultan Nazarbayev, who has been in office since independence in 1991.
If we do end up watching slopestyle from the Central Asia steppes in 2022, it will likely be because it's becoming clear that nobody in Europe wants to host these Olympics anymore. In addition to Krakow — where 70 percent of voters rejected the Olympics in a recent referendum — and Olso, public opposition also scuttled bids by Munich and Davos, Switzerland.
Publics may finally be getting wise to the fact that the long-term economic benefits of hosting mega-events like the Olympics or the World Cup are usually negligible at best. This is going to mean that fewer democratic countries will make bids for them and the ones that do, like Brazil, will do so in the face of widespread popular opposition. For the Winter Olympics, where thanks to weather and geography, the number of potential hosts is small (and thanks to climate change getting smaller), the problem will be more acute. Increasingly, the only governments excited about hosting these events are the ones that don't have to worry about public opinion.
Unless the skyrocketing costs of these mega-events can be contained, expect to see a lot more Chinas, Russias, Qatars and Kazakhstans hosting them in the future.
---
Keating is a staff writer at Slate focusing on international news, social science and related topics. He was previously an editor at Foreign Policy magazine.
(c) 2014, Slate.
Arizona Daily Star