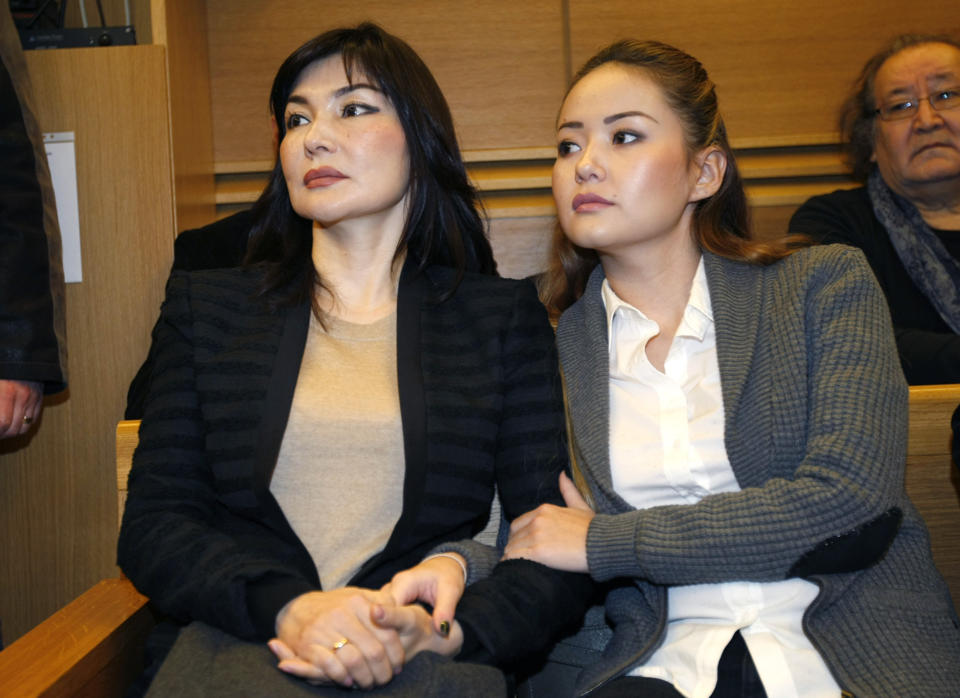 France's top appeals court on Wednesday overturned a decision to extradite a former Kazakh banker whose dual roles as opposition leader and fugitive from justice led to legal cases in four countries. Mukhtar Ablyazov, a former Kazakh energy minister and onetime chairman of BTA Bank, has been jailed since police special forces seized him at a home on the French Riviera last summer.
Russia and Ukraine, which both have BTA branches, sought Ablyazov on allegations he siphoned off billions from the bank. Ablyazov, who was one of the world's richest men as BTA's chairman, had turned against his former patron, Kazakh President Nursultan Nazarbayev, and was using at least part of his wealth to bankroll the opposition against the man who has ruled since 1989.
He ultimately received asylum in Britain in 2011. The bank says there's at least $6 billion missing and accuses Ablyazov of misappropriating the money. Ablyazov denies the allegations. In his absence, BTA has won multiple judgments against him in British courts, and he fled after he was convicted of contempt of court there.
Ablyazov's lawyers appealed a French judge's decision in January approving his extradition to Russia and Ukraine. Peter Sahlas, his lawyer, said the ruling was thrown out Wednesday and the case would be sent to a different court.
"We have a fresh start," Sahlas said.
Antonin Levy, a lawyer for BTA, said Wednesday's decision was procedural.
"After British justice, it's now the turn of France to recognize the massive fraud committed by Mr. Ablyazov toward the bank," Levy said in a statement.
Kazakhstan has no extradition treaty with France. But Ablyazov's family and lawyers say they fear he will ultimately be returned to his homeland via Russia or Ukraine, which do have extradition deals with Kazakhstan.
PARIS (AP)