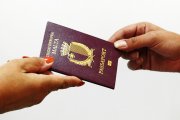 Starting in February, Malta is planning to sell EU passports to foreigners, but a European Parliament vote on Thursday (16 January) is unlikely to overturn the decision, as the country has a long track-record of handing out citizenship for a price, EurActiv Germany reports.

Malta will sell passports to foreigners allowing them to travel through all 28 EU member states and/or reside in any of these countries. In contrast to other EU member states, Malta does not require investment or the establishment of a company to receive the document. New citizens do not even have to reside on Maltese soil.
Selling an EU passport for only €650,000, and only up to €50,000 for family members, the Maltese offer is oriented towards the wealthy. It is expected to be attractive among Russian oligarchs, for example.
On Wednesday (15 January), the European Parliament in Strasbourg will debate the island's controversial plans.
Whatever the result of the Parliament debate in Strasbourg, it will have no effect other than to further confirm the tarnished reputation of Malta's passport business model, experts say. Any resolution adopted by the MEPs will not be binding. Only EU member states can determine the criteria for obtaining citizenship in their country.
But because a Maltese passport simultaneously allows European Union citizenship, some legal scholars argue that other EU countries should be given a voice in the matter.
Passport for a price
In practice, Malta has been criticised before for distributing passports for a high price, using sometimes questionable detours.
Rakhat Aliyev is a prominent example. The way in which the former ambassador of Kazakhstan in Vienna and son-in-law of President Nursultan Nasarbajew applied or a passport on the island of Malta occurred in unusual circumstances.
Malta's foreign minister at the time and current EU commissioner, Tonio Borg, had to explain the situation. Aliyev was connected to various crimes, including murder, abuse, money laundering.
For the special effort made to acquire the passport, Aliyev's Maltese lawyer was paid a sum of €150,000, EurActiv Germany reported.
Even as a representative of his country's government, Borg could not explain how the deal came about. After reports by EurActiv.de, said he never met Aliyev neither did he ever accept any money, accusations that were never made in the article.
The question on how Aliyev was able to receive a passport in exchange for such a large sum of money remains unanswered to this day.
Even Cyprus, a country that has often attracted investors with the promise of an EU passport, refused Aliyev's request for the document. Aliyev went through great trouble to apply for a Cypriot citizenship, investing millions of euros in real estate there. But in Cyprus passport applications from non-EU citizens must be publicly announced in local newspapers to uncover possible grounds for rejection. As soon as the application appeared, it was promptly followed by objection from Germany.
What now?
The latest move of the Maltese government has not only met disapproval in Brussels and numerous EU member states, but also within Malta itself. There, the opposition is determinedly fighting the plan.
MEP David Casa is a member of Malta's Nationalist Party belonging to the European People's Party in the European Parliament. Ahead of the debate in Strasbourg, Casa wants to convince as many fellow MEPs as possible to express opposition toward Malta's plans.
Hannes Swoboda, chairman of the Social Democratic faction in the European Parliament, said the sale of citizenship undermines European values.
EU Industry Commissioner Antonio Tajani, who is also the EU executive's vice-president, criticised Valletta. EU citizenship, Tajani said, should not be simply handed out.
Austrian MEP Jörg Leichtfried (SPÖ) was nothing but cynical about the plans pointing out that while the rich can buy their way into Europe, countless refugees are drowing in the Mediterranean.
EurActiv.de