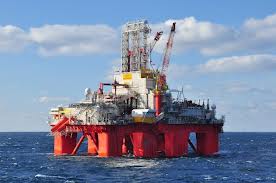 Rome prosecutors on Monday said they were investigating an alleged role played by Italian energy company Eni in the expulsion of the wife and daughter of Kazakh oligarch and political dissident Mukhtar Ablyazov earlier this year. The probe comes after Italian investigative TV program Report broadcast an anonymous interview in recent weeks with an alleged manager of Eni, which has extensive investments in resource-rich Kazakhstan.
In the interview, the source said Eni was pressured to act in the eventual arrest and deportation of Ablyazov's family after Kazakh officials learned of their whereabouts in Rome this spring. On May 29, Alma Shalabayeva and her six-year-old daughter were deported on a private jet to Kazakhstan after they were seized in a raid on a villa in Rome by Italian police under pressure from Kazakhstan, causing a major international scandal.
Ablyazov, a former energy minister, was back in the public eye at the end of July when he was arrested in France at his sister's house near Cannes, accused of embezzling billions of dollars from the BTA Bank he once ran.
Ablyazov has denied charges against him, which he claims are meant to remove him as a political rival to authoritarian Kazakh President Nursultan Nazarbayev.
ANSA