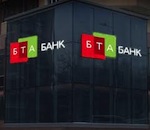 Creditors in a Kazakh bank are poised to see the first proceeds from a four-year court battle against its former chairman, a fugitive oligarch accused of embezzling $6.0 billion.
Lender BTA said on Tuesday the English High Court had given it permission to sell three of Mukhtar Ablyazov's luxury UK properties, including a nine-bedroomed mansion in north London's 'billionaire's row' and a 100-hectare (40-acre) country estate.
The bank's creditors include RBS, Barclays and Standard Chartered.
'This order is another important step forward in the bank's effort to recover the billions of dollars in assets which Mr Ablyazov misappropriated while chairman,' said BTA Managing Director Pavel Prosyankin, who is overseeing asset recovery.
'We can now move to liquidate these assets. The bank will continue to leverage the English High Court judgements to pursue assets across the globe.'
BTA has brought a series of fraud charges against Ablyazov and his allies since the bank was nationalised and declared insolvent in 2009.
The bank, which is controlled by Kazakhstan's powerful sovereign wealth fund Samruk-Kazyna, accuses Ablyazov of using fraudulent loans and shell companies to line his and his lieutenants' pockets.
Ablyazov, a theoretical physics graduate and former Kazakh government minister, denies allegations he says are designed to rob him and eliminate him as an opponent to Kazakh President Nursultan Nazarbayev.
His lawyer was not immediately available for comment.
Ablyazov fled the oil-rich state after BTA was seized and declared insolvent, saying his life was in danger. He was granted political asylum in Britain in 2011.
But he has been debarred from defending himself in the UK since failing to show up for a contempt of court hearing last year, at which he was due to be jailed for 22 months. BTA's lawyers said he was believed to have fled the UK on a coach bound initially for France.
Ablyazov's former London home, Carlton House, has a 50ft ballroom, mosaic swimming pool and car lift, and has been valued by estate agents at about 17 million pounds ($26 million).
Oaklands Park - a vast estate in southeast England he also owned that once belonged to U.S. computer billionaire Michael Dell - comes with carp and trout lakes, polo facilities, an arboretum and a large indoor pool.
These are among hundreds of assets held under a worldwide court freezing order.
The bank's efforts to start liquidating assets it says belong to Ablyazov are complicated because many are controlled via a chain of companies using trusted nominees and holding companies often registered in offshore jurisdictions.
($1 = 0.6570 British pounds)
(Reporting by Kirstin Ridley; Editing by John Stonestreet)