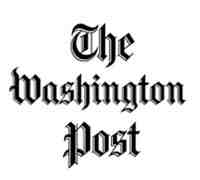 A panel of experts told Congress on Thursday that the United States tolerated a corrupt government in Kyrgyzstan to maintain access to a base that is key to the fighting in Afghanistan.
Manas air base is a major transit point for coalition troops flying into and out of the war zone and home to air-refueling tankers that keep U.S. and coalition fighter-bombers in the air over Afghanistan. It has been the source of alleged corruption payments to two Kyrgyz presidents, and resentment over those payments helped fuel the ouster of both.
The most recently deposed president, Kurmanbek Bakiyev, and family members were said to have transferred up to $200 million from the country before he left office, Alexander Cooley, an associate professor at Barnard College at Columbia University, told the House Government Reform subcommittee on national security and foreign affairs.
An observer of the U.S. military presence at Manas since its establishment in late 2001, Cooley said the air base had become "a source for rental payments and service contracts that have tended to serve the private interests of powerful Kyrgyz elites."
"It is not surprising that the U.S. military presence has become intertwined with allegations that the U.S. supported the repressive and corrupt rule of former president Bakiyev," Cooley said. And while Moscow and the Russian-language press in Kyrgyzstan sharply criticized the corrupt and repressive Bakiyev government, "members of the Kyrgyz opposition [said] that U.S. authorities muted their criticism when faced with threats . . . over the status of the base, and U.S. officials avoided meeting with members of the opposition."
Baktybek Abdrisaev, a former Kyrgyz ambassador to the United States, told the panel that the Obama administration must demonstrate that Kyrgyzstan means more to it than simply being "the Manas Transit Center."
Interim President Roza Otunbayeva has said the base agreement will be extended "automatically" when the current agreement expires in July. But Abdrisaev, who was in Washington from 1997 to 2005 and is a visiting professor at Utah Valley University, said not everyone in the interim government agrees with Otunbayeva.
If a new agreement is not quickly reached with the interim government, Abdrisaev said, the status of the base will become a major issue in the Kyrgyz presidential election, which is scheduled for October. He added that a number of candidates "will campaign on an anti-base platform."
Cooley suggested that the United States should "explore ways in which they can turn Manas-related payments and service contracts into a public benefit for Kyrgyzstan as a whole, rather than a private revenue stream for connected insiders."
Since 2007, the Defense Department has supplied jet fuel to Manas through Mia Corp., a Gibraltar- and London-registered contracting firm whose owners' identity, while known to the Pentagon, has been protected from public view. More than $1 billion has been paid out, and the contract renewal in July 2009 could add an additional $400 million, according to a spokesman for the Defense Logistics Agency.
At Thursday's hearing, Sam Patten, the senior program manager for Eurasia at the advocacy group Freedom House, detailed how human rights suffered under Bakiyev. He noted that after U.S. criticism of abuses under Uzbek President Islam Karimov, Washington was ordered to leave its base in Uzbekistan in 2005.
"When Karimov's iron-fisted rule over Uzbekistan comes to an end, as it invariably will," Patten said, "what credibility will the United States have with the successor government if we were never seen as being able to effectively challenge the tyrant when he was repressing his people?"
Patten added that the United States is fortunate that the interim Kyrgyz government is willing to talk about the base, "given what they justifiably perceive as a betrayal."
By Walter Pincus
Washington Post Staff Writer