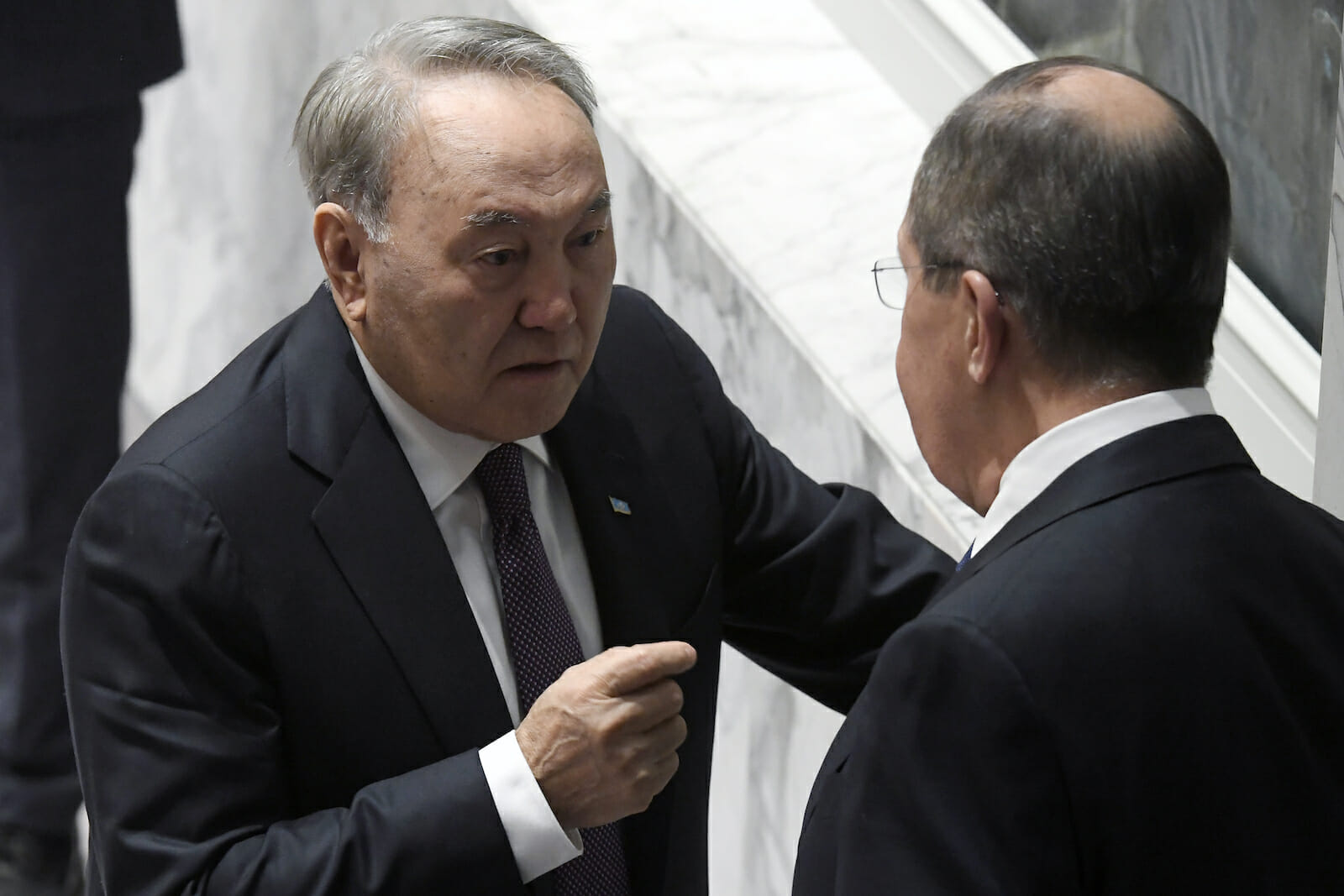 President Nursultan Nazarbayev of Kazakhstan gave a speech on 5 October in which he declared that the Central Asian nation's education system will be reformed, and "expenditures on education, science and healthcare [will be increased] from all sources up to 10% from the GDP within 5 years."
This is a major promise that will have consequences not only for the country's education sector, but also its foreign policy.
An Overview of the Education System
Recent statistical analyses provide a good overview of the Kazakh educational system: Kazakhstan was ranked in 56th place in higher education and training, and in 59th place in health in primary education out of 137 countries analyzed by the 2017-2018 Global Competitiveness Index, published by the World Economic Economic Forum. Meanwhile, the 2018 Statistical Update of the Human Development Index, published by the United Nations Development Program, mentions how the Central Asian state currently ranks in 58th place out of 189 countries studied, with 11.8 mean years of schooling. Meanwhile, the World University Rankings 2019, organized by the Times Higher Education, which brands itself the "leading provider of higher education data for the world's research-led institutions," lists two Kazakh universities: Al-Farabi Kazakh National University and L.N. Gumilyov Eurasian National University, in its rankings.
The Kazakh government has replaced its Soviet-era educational system for a more Western-oriented system. For example, Nazarbayev University "is a unique American-based model institution, which originally worked with a team from the University of Pennsylvania to design its academic and governance procedures." The university's profile boasts that it has 446 professors and instructors, as well as 103 teaching assistants, from more than 50 nations. This interest in giving Kazakh students a more global perspective can be found in another of the government's education-related projects: the Bolashak scholarship, via which Astana has sent thousands of its young university students abroad, a Kazakh equivalent of the Fulbright program. Similarly, the Bolashak Teaching program brings foreign students to aid teachers in Kazakhstan for four-week periods.
In terms of actual numbers of students, according to the U.S. website Export.gov, "there are 496,209 students enrolled in higher education institutions in 122 universities nationwide in Academic Year 2017-2018, with the highest concentrations of students in Almaty, Shymkent, Astana and Karaganda. Additionally, slightly more than 85% of the students are self-funded and 14.7% are on state scholarships." The country has an estimated 18 million citizens, hence this is a significant part of the overall population that are currently carrying out higher education studies.
The October Speech
It is in this situation that President Nazarbayev announced a number of initiatives to further improve the education sector. These proposals should be regarded as an addendum to the 2011-2020 Development Plan of the Education Sector, already underway:
Review qualification requirements, training methods, the labour remuneration system for teachers and other employees of kindergartens.
The teaching system and methods of Nazarbayev Intellectual Schools will become a single standard for state schools. Moreover, he explained that "professional analysis and guiding of children in terms of choosing the most in-demand professions should be carried out starting from secondary school."
An additional 50 billion tenge (roughly $135 million) from the budget 2019-2021 will be allocated to support regions facing the biggest deficit of school places and problems with three-shift schools or those in critical condition.
Develop a Law on the Status of Teachers.
Raise the bar to the quality of education in academic institutions in the higher education system. He explained that it is "crucial to establish partnerships with the world's leading universities while attracting best foreign senior managers."
A think-tank for the development of artificial intelligence technology will be opened at Nazarbayev University.
In other words, the current goal is to reform all levels of the Kazakh educational system, from kindergarten to universities, with an ongoing partnership with international universities.
One interesting fact to point out about the aforementioned proposals is the interest in artificial intelligence (AI) technology. Major universities across the world are making a stronger effort to developed their computer science programs, with a special focus on taking computing studies to the next level: in mid-October, the Massachusetts Institute of Technology announced plans for a "a new college backed by a planned investment of $1 billion." The key factor is that this new college will focus on "bilinguals," namely "people in fields like biology, chemistry, politics, history and linguistics who are also skilled in the techniques of modern computing that can be applied to them." It is expected that this initiative will develop machine intelligence to further support various fields.
Given the aforementioned examples, it is critically important for Kazakhstan to not be left behind in the race for the future of machine intelligence; thus, greater support for computer studies is necessary. Nazarbayev University already has research labs like Advanced Robotics and Mechanotric Systems, the Astana Laboratory for Robotic and Intelligence Systems, hence there's already a foundation for further AI research.
Education and Foreign Policy
The Kazakh government's plan to improve the education sector is an important goal since a better educated population will only help the country's development – coincidentally, Astana's objective is to become one of the world's 30 most developed economies by 2050, a goal that can only be reached if the population is well educated. The Bolashak scholarship program is a similarly noteworthy program as it provides the Kazakh youth with an international education at top Western schools, which will help the country's future leaders have a global vision.
As Dr. Jane Knight correctly discusses in her 2016 commentary "International education, 
global understanding," there is a strong correlation between high education and foreign affairs. As she explains:
In this changing world of contemporary 
diplomacy, higher education has a significant role and contribution to make. Higher education's long tradition of scholarly collaboration and academic mobility complemented by today's innovations of research and policy networks, international education hubs, joint programmes, global and binational universities, have a lot to contribute to strengthening international relations among countries and regions through the generation, diffusion, and exchange of knowledge – in short, knowledge diplomacy.
This correlation is particularly significant for Astana, as the country is regarded as the leader of the Central Asian nations, with a foreign policy that includes attempts at conflict mediation. Additionally, the government recently inaugurated the Astana International Financial Center, which aims at making the Kazakh capital a financial hub for Central Asian investment, complete with English Common Law to appear even more attractive to Western companies. Given these ambitious goals, it is important for future Kazakh diplomats, politicians, economists, scholars and other policy makers to have a strong education.
Final Thoughts
President Nazarbayev's 5 October speech explained his vision for improving the quality of life in Kazakhstan, naturally improving the country's education sector, from kindergarten to universities, will be a pillar of this vision. To its credit, the Kazakh government has made a true effort to provide good education to its citizens, including providing them the opportunity to study abroad via the Bolashak scholarship program. Alas, there is still more that can, and should, be done, like cracking down on the culture of corruption – President Nazarbayev declared in his October speech that the fight against corruption will continue, "we need to spread the capital's experience in implementing the anti-corruption strategy as part of "Corruption-free Regions" projects," he stated. Hopefully this pledge will trickle down to corruption in universities.
Finally, improving the Kazakh education system will also have positive consequences for the country's foreign policy. As this article briefly discussed, Astana has reason to be proud for its objectives and accomplishments in the realm of international affairs. Additional positive changes to Kazakhtan's education sector will help better prepare the future leaders of the country for tomorrow's challenges.
The views expressed in this article are those of the author alone and do not necessarily reflect those of any institutions with which the author is associated.
IntPolicyDigest.ORG, 08 NOV 2018