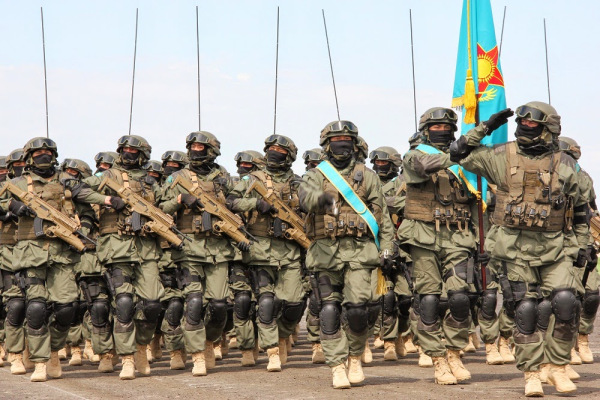 Even with its economy still recovering from the collapse of oil prices in 2014 Kazakhstan is laying the groundwork for a self-sufficient domestic arms industry that may soon export its wares. In December 2017 the defense minister met with the French ambassador, Philippe Martinet, to sign a "military cooperation agreement."
There's nothing out of the ordinary with this latest covenant. Kazakhstan is France's biggest trade partner in Central Asia and Paris has played a key role helping Astana diversify its economy. When it comes to the armed forces, however, Kazakhstan remains a serious customer of Russian conventional weapons but is slowly building a military-industrial sector with help from several partner countries.
Although the details of the agreement signed in late 2017 were never published, examining French-Kazakh trade for the past 25 years offers some clues on where their relationship is heading. Paris formally established diplomatic ties with Central Asia's largest state soon after it gained independence from the defunct Soviet Union. In 1993 no less than President Francois Mitterrand made a rare state visit, heralding the entry of France's multinationals into a new market. More than a hundred firms, including oil companies, have since opened in Kazakhstan and sunk billions of dollars in the local economy.
Kazakhstan's first and current head of state, the autocrat Nursultan Nazarbayev, spent years cultivating ties with France and visited the country 10 times in the last three decades. But it wasn't until 2009 when then President Nicolas Sarkozy embarked on his own state visit that France opened its arsenal, albeit just a little, to a fresh prospect. As part of an elaborate deal allowing French soldiers in Afghanistan to transit through Kazakhstan on their way home, Paris offered Astana some choice pieces of French technology.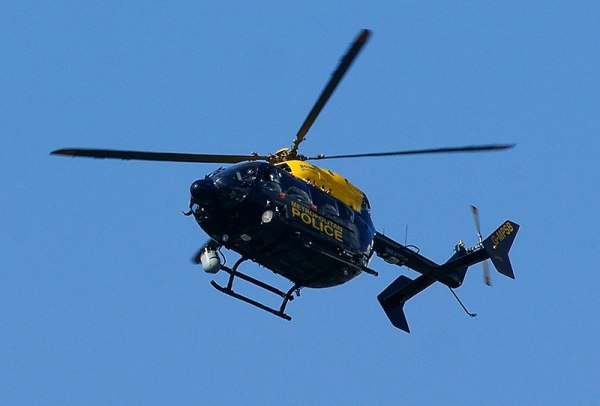 Stock image of EC145. Via Wikimedia Commons.
First was a contract for new battlefield radios made by Thales. In 2011 it was revealed Thales partnered with a state-owned firm to assemble these locally under Thales Kazakhstan Engineering. Industrial collaboration blossomed in the following years as Kazakhstan let companies from Israel (Elbit Systems), France (Eurocopter), Turkey (Aselsan), and South Africa (Paramount Group) open factories that would make specific items tailored for the local clientele. By 2014 Thales played a key role in upgrading Kazakhstan's air defense network by selling multiple Ground Master 400 mobile radars.
The second important Franco-Kazakh project was the Eurocopter assembly plant outside Astana for the EC145 multirole helicopter that opened in 2016. In 2012 there were also discussions with MBDA and a Spanish company to help Kazakhstan deploy shore-based anti-ship defenses along its side of the Caspian Sea. Since 2009 a long-term venture between EADS and Kazcosmos has been in the works to assemble satellites and their components for a bilateral space program.
When the depth of the strategic relationship between Paris and Astana is scrutinized it seems inevitable both capitals would forge even closer ties. Indeed, for the past six years representatives from France's sprawling military-industrial sector have attended summits with Kazakhstan's defense ministry to find new opportunities they can exploit. It isn't surprising the new agreement in 2017 was signed to prolong this exchange.
But there's a crucial difference between what Kazakhstan seeks from France and what it needs from Moscow. As last year's Victory Day parade revealed the Nazarbayev regime has successfully modernized the armed forces by stocking up on Russian T-72B3 tanks, BMPT-72 tank support vehicles, Shturm-S anti-tank missile carriers, BTR-82A wheeled APCs, TOS-1 rocket flamethrowers, Scarab ballistic missiles, and BM-30 rocket artillery–not to mention Chinese armed drones.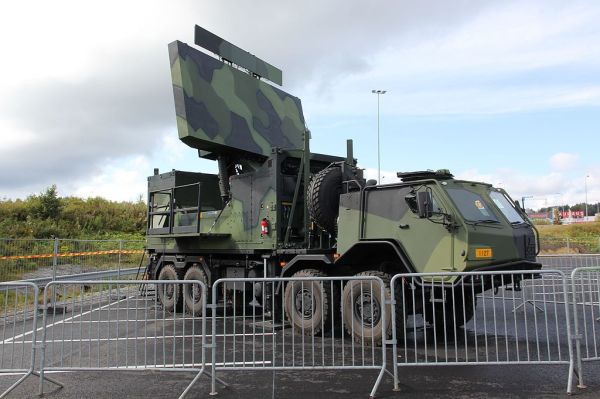 The ThalesRaytheon Ground Master 403. Via Wikimedia Commons.
So if Kazakhstan's military isn't short of weapons, then why bother with France? It seems to be a matter of quality. While Beijing and Moscow can provide the same, French radars, radios, helicopters, and missiles are simply too good to pass up and lessens the risk of over-reliance on Russia. It also helps if these same NATO standard products can be localized to enhance Kazakhstan's military engineering and science, which further cements its status as the most successful republic among the other -stans.
21AAR, 19.01.2018