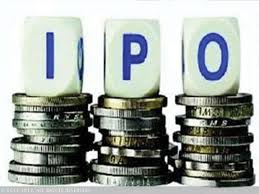 Sumant Sinha led ReNew Power Ventures Pvt Ltd, a Goldman Sachs backed clean energy company -- is in active discussions with Orange Renewable to acquire its portfolio of a little over 600 MW of predominantly wind and a smattering of solar assets for Rs 6175 crore ($950 million) of enterprise valuation, according to multiple officials in the know.
Renew has already submitted a non binding offer and is conducting diligence, the sources add.

Orange promoted by Singapore's AT Capital was founded by Arvind Tiku, a Russia based Indian origin billionaire who made his fortunes in Central Asian oil and gas industry. Earlier this year it mandated investment bank Rothschild to help scout for a strategic buyer for its assets.

Negotiations between both sides are ongoing but the talks are not exclusive in nature. Sources add that Orange has also reached out to a few other strategic players including Adani and Greenko, but the dialogue with ReNew is most advanced.

The exact structure of the deal is not yet final but chances of Orange merging into ReNew in a part cash part stock deal is likely, said one of the officials involved directly on condition of anonymity as the talks are in private domain.
ReNew valued at $2 billion is one of India's leading green energy company with over 2300 MW of operational wind and solar assets and another 1 GW in the pipeline. Other than Goldman Sachs Group Inc, the company is backed by a clutch of blue chip investors like Abu Dhabi Investment Authority (ADIA), the Asian Development Bank (ADB) and Global Environment Fund. Earlier this February, Japan's JERA Co. Inc-- an equal joint venture between their largest utility Tokyo Electric Power Co. (TEPCO) and Chubu Electric Power Co -- bought into the company with a 10% stake for $200 million.

Most analysts see this move as an attempt by ReNew to bulk up its portfolio further ahead of its proposed $400-700 million IPO.

Mails sent to Tiku, Deepak Mawandia, chief investment officer and director at AT Capital and Sudhir Nunes, CEO or Orange Renewable did not generate a response. Sumant Sinha, chairman and CEO of ReNew and the company's spokesperson also did not respond to ET's email query till the time of going to press.

"In 2017 so far, the global M&A calendar has been dominated by deals in wind and solar on one hand, and in projects linked to electrified transport and digital energy on the other. The story is similar for India. We can see new investors (Japan's JERA), as well as atypical financiers (Piramal). There will certainly be more deals announced. It will be interesting to see who will emerge as the Warren Buffett of renewable energy In India." said Vandana Gombar, Editor, Global Policy Bloomberg New Energy Finance, a London-based research firm.

Utilities in Europe are building renewable energy projects to sell...For example, ENEL has a build-sell-operate (BSO) model. Similar Indian models are yet to emerge.

DIVERSIFIED INTERESTS

Orange founder Tiku has interests in oil and gas, property and renewable energy, held through his private holding outfit, AT Holdings. Tiku left India at age 18 to study mechanical engineering in Russia and worked as a commodities trader before branching out on his own in oil and gas in Kazakhstan. Among other businesses, he owns a minority stake in London-listed Kazakh oil explorer Nostrum Oil & Gas along with steel magnate Lakshmi Mittal and Kazakh billionaire Timur Kulibaev, son-in-law of Kazakhstan President Nursultan Nazarbayev. In 2010, he and Kulibaev became embroiled in a criminal case linked to the sale of Kazakh oil assets to the Chinese, but a Swiss court cleared them of all charges three years later.

Orange's wind portfolio spans across Rajasthan, Madhya Pradesh, AP, Maharastra, Karnataka and Gujarat. As per the company's website, the company currently has 567.2 MW of operating wind capacity with over 2250 MW under development in various states across India. It has equity of over $100 million invested in Indian SPVs to implement various wind energy projects. The projects have turnkey contracts with Gamesa and Suzlon. The solar foray has been more recent with a maiden project in Maharastra as of now.

"They have build a sizeable portfolio in the last 2-3 years staying below the radar. For anyone looking to scale up, this could be an interesting platform," said a London based consultant, who tracks the Indian green energy space. "ReNew is well capitalised. Their last round of funds from JERA can be used for strategic inorganic opportunities.

Between 2011 and now, ReNew Power has raised over $850 million from a variety of investors, including the initial Goldman Sachs investment of $250 million.
Additionally, it has also secured long-term $390 million debt funding from ADB and successfully raised another $450 million through a masala green bond. The company doubled power generation capacity in a single year's time to cross 2000 MW (2 GW). In the financial year 2016-17, the company has made investments of INR 6700 crore (approximately USD 1 billion) to add 430 MW of solar and 626 MW of wind capacity.

In India, which is the biggest greenhouse gas emitter after the US and China, renewable energy accounts for 17.5%, or 57,260.23MW megawatts (MW), of the total installed capacity of 326,848.53MW. Electricity generated by coal and gas fuelled projects still accounts for 217,492.26MW or 66.54% of the installed capacity.

This year has seen major developments in the country's renewable energy sector last month: Solar and wind tariffs converged, and fell to below Rs 3.50 per unit in competitive auctions. While solar auctions have been commonplace, India saw the first auction for wind projects in India. Such low tariffs, argue analysts would inevitably lead to a strategic rethink within the government, as well as at companies active in this sector, on the future path for electricity. However, the commercial sustainability of most could become a challenge going forward.

In solar, particularly, tariffs have nosedived—50% over the last year, with a 25% drop in the last three months alone—bringing them to a level where they're cheaper than coal-powered electricity. At Rs2.44 per kilowatt-hour (kWh), the tariffs are in dangerous territory, Sinha concedes, although his assessment is that the bigger players may be able to take the beating if the projects don't turn profitable.
The Times of India, 19.07.2017