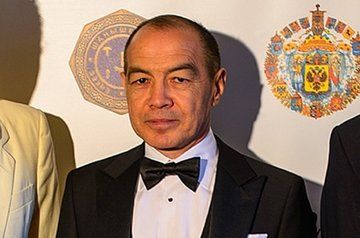 A new trial of Kazakh businessman Tokhtar Tuleshov began on July 13, in which he is charged with a number of offenses including attempting to overthrow the government, extremism, and illegal weapon possession. Eight co-defendants are also being charged with tax evasion, financial fraud, and bribery in the trial.
Kazakhstan's Astana Military Court sentenced Tuleshov to 21 years in prison in November. Specific charges brought against Tuleshov include funding a transnational criminal group and setting up and leading an armed gang. The charges are seen as a sign of the intensification of the fight for shrinking business interests in Kazakhstan, which is experiencing the worst crisis since the late 1990s experiencing the worst crisis since the late 1990s due to both the economic difficulties in the countries of its main trading partners and the impact of low oil prices. The trial might have also been caused by the businessman's ambitions and influence on local politics in South Kazakhstan region.
Tokhtar Toleshov, chief executive of one of Kazakhstan's largest breweries, was accused in June by Kazakh security services (KNB) of devising plans "to create tensions within the country by organising protests and riots" and said he was the brain and funder of land protests that engulfed the country in April and May. Tuleshov is also blamed for a terror attack in the western oil city of Aktobe.
Tuleshov had run the Kazakh office of a Russia-based organisation called the Center for the Analysis of Terrorist Threats. He had also advised Russia's parliament on matters of economic cooperation and religion. He has been under arrest on corruption charges since January 2016, when he was detained along with 24 other suspects. His detention followed a crackdown by Astana on both pro-Russian and nationalist activists.
IntelliNews, 14.07.2017