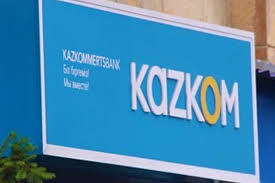 Kazakhstan's state-run "bad bank" will buy 2.4 trillion tenge ($7.5 billion) of bad loans from Kazkommertsbank, the country's biggest lender by assets, paving the way for a takeover by its closest rival, the central bank said on Wednesday.
The central bank said earlier this month the authorities planned to support the purchase of Kazkommertsbank (KKB) by Halyk Bank, but did not give a figure for the sum involved.
Kazakhstan has struggled to recover from the financial crisis of the late 2000s and the banking sector has been beset by bad loans since the sharp slide in the price of oil, the Central Asian country's main export.
The state-run Problem Loans Fund, set up to act as a "bad bank", will buy from KKB assets linked to BTA, a former bank which has been turned into a distressed asset management company, deputy central bank chairman Oleg Smolyakov told reporters.
A loan to BTA accounts for half of KKB's total assets.
KKB will not restructure any of its debt, Smolyakov added.
In the meantime, the central bank and Halyk will carry out due diligence checks on KKB's other assets which will take 2-3 months, he said.
"A potential investor will need to ensure the bank is adequately capitalised," Smolyakov said.
Halyk is controlled by President Nursultan Nazarbayev's daughter Dinara and her husband Timur Kulibayev.
Last month, the Kazakh authorities said they would inject 2 trillion tenge ($6.3 billion) into the Problem Loans Fund (PLF), topping up its capital of about $1 billion, in order to buy bad loans from local banks.
Ratings agency Fitch this month downgraded KKB's viability rating to 'f' from 'ccc', saying the move reflected "Fitch's view that the bank has failed and requires external support to address a material capital shortfall".
Smolyakov also said on Wednesday the central bank planned to support other, smaller local lenders by providing them with subordinated loans from its own funds. He gave no other details. (Reporting by Mariya Gordeyeva; Writing by Olzhas Auyezov; Editing by Alexander Winning and Mark Potter)
www.dailymail.co.uk, 16.03.2017