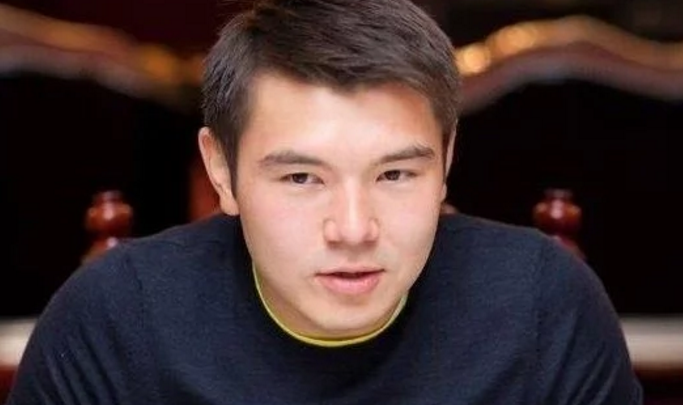 Kazakhstan's Football Federation has a new vice president with a familiar sounding surname — Aisultan Nazarbayev.
With this appointment, President Nursultan Nazarbayev's grandson has finally achieved his long-cherished ambition to make his mark on the country's soccer scene.
The federation on February 28 anointed the younger Nazarbayev as its second-in-command. The 26-year old has a solid footballing pedigree. He represented Kazakhstan at Under-17 level and spent six months with England's Portsmouth football club in 2007, when it was still in the English Premier League.
Nazarbayev, who is the son of the president's eldest daughter, Dariga Nazarbayeva, and the late Rakhat Aliyev, made his first foray into Kazakhstan's football politics in October 2015.
He was hoping to follow in his father's footsteps — Aliyev was once the of head of the federation — but Nazarbayev's bid to repeat that feat was unsuccessful at that time. Aliyev, who was forced out of the country's top footballing job following his spectacular fall from grace in 2007, committed suicide in his Austrian prison cell in 2015 while facing kidnapping and murder charges.
Aisultan Nazarbayev would not be deterred, however.
After again failing to land a top job with the federation at the end of last year, Nazarbayev used his Facebook account to fire a broadside against one of the country's most powerful political figures, Adilbek Dzhaksybekov, the chief of staff in the presidential administration.
In his passionate message, he accused Dzhaksybekov, who succeeded Aliyev as head of the football federation, of having the federation "in his pocket" and exercising domineering control over the sport.
This move into the management of the soccer scene could be a sign of the younger Nazarbayev's political ambitions for the future. In January, he lobbed another volley of criticism at powerful players in the establishment — this time directing his ire at National Bank chairman Daniyar Akishev and, once again, his old foe Dzhaksybekov, making allegations of "serious corruption" amongst their subordinates.
The descendants of Central Asian presidents have some form in taking top jobs in their country's football federations. In 2012, Rustam Emomali, the son of Tajikistan's president, was named head of the country's football federation. Emomali, like Aisultan Nazarbayev, also dabbled in playing, having previously served as captain of the Istiqlol team.
EurasiaNet.Org, 28.02.2017