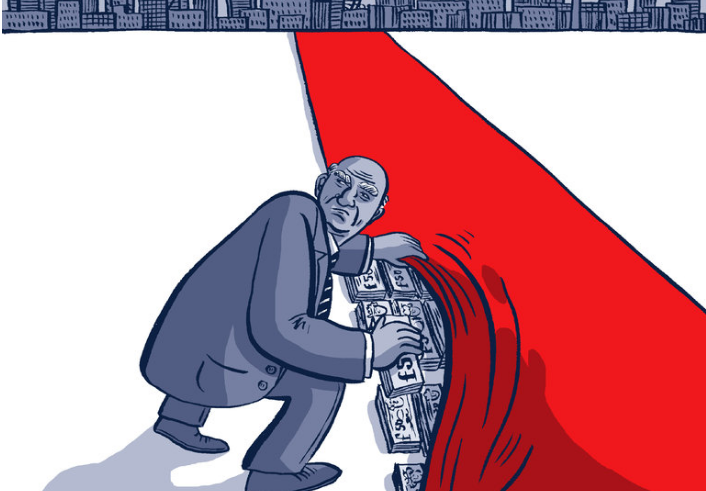 Six years ago, the government of Kurmanbek Bakiyev nearly killed me. I remember it well, because it killed a man standing near me. It wasn't specifically me, or him, they were trying to kill. They were simply firing live rounds at protesters.
This was a forgotten massacre in an overlooked country. The killings took place in Bishkek, the rickety capital of the Central Asian republic of Kyrgyzstan, at the start of the 2010 revolution that overthrew Mr. Bakiyev's autocratic rule.
His regime had been about one thing: personal plunder. But the Kyrgyz people's patience had finally worn out. That April I was among the crowd near the presidential palace chanting "Stop corruption now" when the guards started shooting.
I ran for my life, but the Kyrgyz man nearby was not so lucky. I saw his bloodied, punctured body being dragged away by other protesters. As the regime teetered and fell, Mr. Bakiyev fled and found refuge in Belarus. Some days later I paid a visit to the Bishkek morgue to record how many people had been shot. I saw plenty. More than 40 protesters were killed.
This is why it angers me that today, the dictator's son and confidant, Maxim Bakiyev, lives in a mansion purchased in 2010 for $4.3 million in a London suburb less than 20 miles from my own family home. Little did I know, when I flew back after the Bishkek massacre, that Mr. Bakiyev was also traveling to Britain.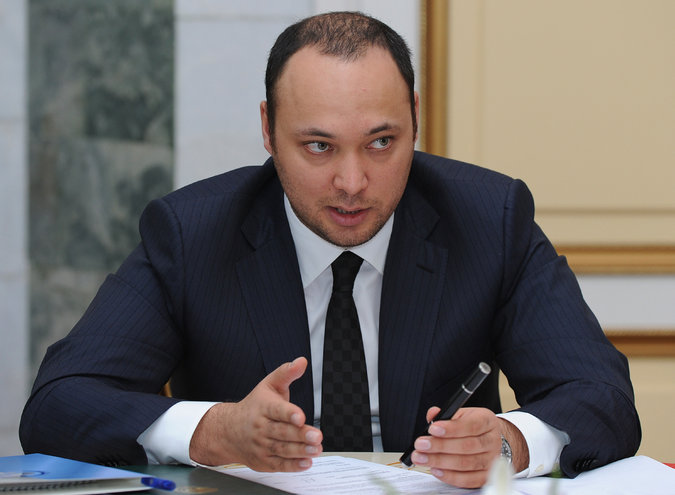 Maxim Bakiyev, son of the deposed Kyrgyz president Kurmanbek Bakiyev, in the capital city of Bishkek in 2009. Credit Sultan Dosaliyev/Associated Press

Of course, it was no surprise, because London has become a personal valet to men like him: It's a dictators' safe space, where billions of dollars are laundered through the London real estate market every year, contributing to what the National Crime Agency estimates to be an annual total of more $125 billion laundered in Britain.
In Kyrgyzstan, Maxim Bakiyev was convicted in absentia, in a series of cases over 2013 and 2014, for attempted murder, embezzlement of millions in state funds, illegal privatization of public land and corruption in selling off state assets; he received sentences varying from 25 years to life. His lawyers say the charges were politically motivated, and Mr. Bakiyev has claimed political asylum in Britain. (When I contacted the Home Office to request an update on the status of this claim, I was told that government policy is not to comment on any individual case.) In London, he has enjoyed a life of genteel seclusion, with a library, a home cinema and a bar.
The Bakiyev regime was always seen as a family affair, a kleptocratic triumvirate of the son, his father and his uncle. For this reason, Maxim Bakiyev has remained one of the most loathed figures in his hard-done-by homeland.
When I learned that Mr. Bakiyev lived in London, I decided to research the ownership of the mansion he lives in. But this one simple thing is impossible to discover; the true owner, and the true origins of the money, are cloaked under an anonymous offshore company registered in Belize.
The watchdog group Global Witness is calling for an investigation into Mr. Bakiyev's affairs. The Kyrgyz authorities, according to Global Witness, believe that this Belize-registered company is linked to an alleged money-laundering scheme used to funnel state funds out of Kyrgyzstan. Global Witness's 2015 report on Maxim Bakiyev, "Blood Red Carpet," criticizes British authorities, lawyers and real estate agents for failing "to prevent a man linked to corruption and violence from setting up home in a luxury suburb in London."
Every weekday, get thought-provoking commentary from Op-Ed columnists, the Times editorial board and contributing writers from around the world.
Receive occasional updates and special offers for The New York Times's products and services.
But how would it be otherwise? British law is on the side of the kleptocrats. All an autocrat on the run has to do is create a shell company to hide his identity and the source of his illicit wealth, and then use this instrument to purchase property incognito. Britain's best-paid brokers and lawyers are here to help — and will ask no awkward questions about the provenance of their clients' cash.
Such anonymous companies now own nearly 40,000 London properties. Some of these purchases may be entirely legitimate and innocent, but these tools of secrecy are well known to be favored by money launderers: The anticorruption organization Transparency International has found that this technique has been used for three-quarters of properties whose owners have been investigated for corruption in Britain.
Just because there aren't bodies on the streets of London doesn't mean London isn't abetting those who pile them up elsewhere. The British establishment has long feigned ignorance of the business, but the London Laundromat is destroying the country's reputation. Across the former Soviet Union, Britain is now seen as a partner in corruption, not democracy, for elites seeking to asset-strip their own states. The elected president of Kyrgyzstan, Almazbek Atambayev, has repeatedly called — in vain — for Britain to stop sheltering "a guy who robbed us."
Amid this shame and gloom, one ray of light has emerged: a serious chance of the reforms we need to stop human rights abusers from using London real estate to hide their wealth. In Parliament, a growing cross-party band of members is seeking to amend the Criminal Finances Bill, now making its way through the legislative process.
This amendment, named after the Russian lawyer and corruption whistle-blower Sergei L. Magnitsky, who died in prison in suspicious circumstances, would allow officials and organizations like Global Witness to apply for a court order to freeze the assets of human rights violators. When presented with evidence and a clear public-interest case, government ministers would be legally bound to act.
Whether this reform is adopted will tell us much about who Prime Minister Theresa May really is. If her government kills the amendment, it will show that she is content for Britain to remain a safe haven for dictators — while London's bankers, lawyers and real estate brokers make commissions on their blood money. It's time London rolled up the red carpet.
Ben Judah is the author, most recently, of "This Is London."
www.nytimes.com, 29.12.2016