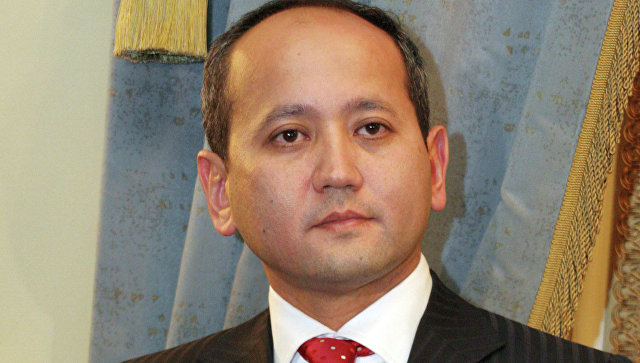 France's highest administrative court on Friday cancelled an extradition order to send jailed Kazakh tycoon Mukhtar Ablyazov to Russia on the grounds that the request was made for political reasons.
Ablyazov, who was arrested in France in 2013, is accused of embezzling up to $6 billion (£4.7 billion) from his former bank BTA.
The decision by the Conseil d'Etat cancels the extradition order signed by then-Prime Minister Manuel Valls in 2015, which gave the green light to send Ablyazov either to Ukraine or Russia.
"The Conseil d'Etat believes that the extradition request to Russia was presented with a political motive," it said in a statement.
France does not have an extradition treaty with Kazakhstan, which wants to put Ablyazov on trial, but it does with Russia and Ukraine.
Ablyazov has long denied fraud, arguing that Kazakh strongman President Nursultan Nazarbayev wants to eliminate him as a political opponent and rob him of his assets.
The United Nations Human Rights office said on Wednesday that it feared Ablyazov would face torture if he were extradited.
BTA, the bank in which he held a majority stake and which was eventually seized by Kazakh authorities, was declared insolvent in 2009.
Prosecutors said he made loans to front companies he controlled which were never paid back. He has denied the accusations that he embezzled.
When Ablyazov was arrested in July 2013, he had been in hiding since being sentenced to prison for contempt of court by an English judge in 2012. Ablyazov was granted political asylum by Britain after he moved there in 2009.
Reuters, 10.12.2016