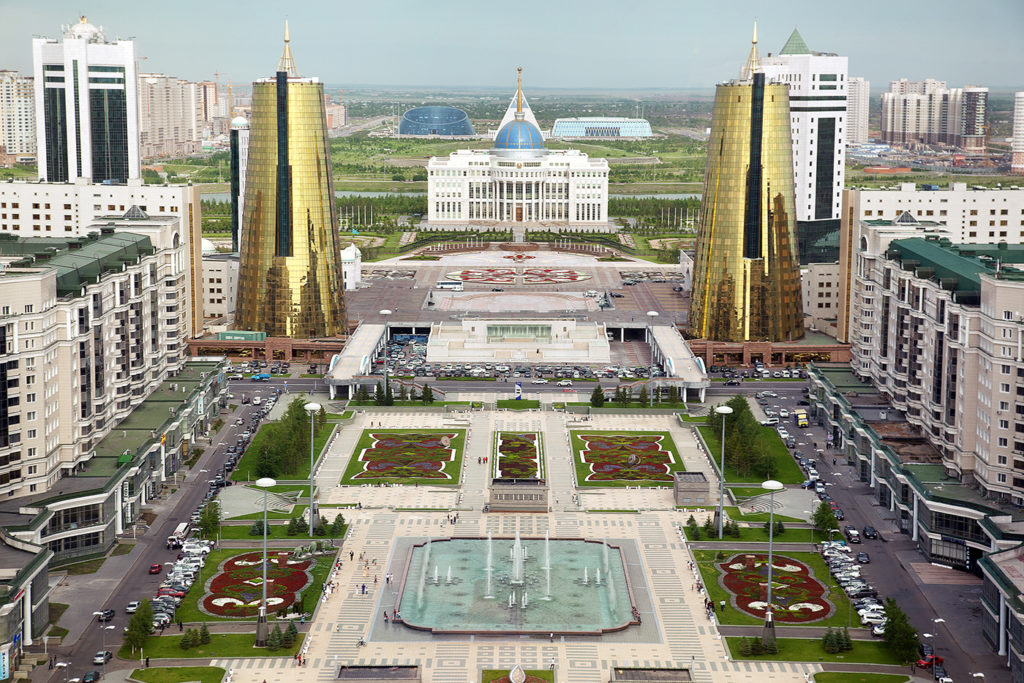 KAZAKHSTAN is a country with two capitals—one political, one cultural. This dichotomy was born of the president's sudden decision a generation ago to up and move the capital from the ancient city of Almaty to Astana, a remote town remade into a glittering "Manhattan of the steppe."
Today, Almaty reflects its rich culture and history, while Astana reflects the nation's political and economic aspirations. Ryan Koopmans explores this duality in his ongoing series Kazakhstan: A Tale of Two Cities. "One has to experience both cities to gain a basic understanding of Kazakhstan," he says.
The split happened in 1997 when President Nursultan Nazarbayev decided that the capital was just a bit too close to China. It didn't help that the city sat atop a fault line. He considered Astana, called Akmola at the time, a wiser choice. Although many ridiculed the idea, Nazarbayev saw a chance to remake the country politically and economically.
Being an autocrat, Nazarbayev micro-managed an oil-financed endeavor estimated at as much as $30 billion. He chose the master plan, designed by Japanese architect Kisho Kurokawa. And he personally designed the iconic Bayterek Observation Tower, a space-age throwback topped by a golden egg from Kazakh folklore. (The building also contains an enormous solid gold imprint of Nazarbayev's hand). Astana's population has since more than tripled to 860,000.
Koopmans has been visiting for five years because he is fascinated by the top-down planning of Astana and the relaxed vibe of Almaty, a city of 1.3 million people. "I'm interested in the way humankind and societies play with the notion of nature—either by eradicating it or artificially altering it," he says. "In Kazakhstan's case, I was fascinated that the supreme ruler could be so in charge of how the country looks."
The photographer plans to return this winter. Construction recently started on a $3 billion development project in Astana, another ambitious project in the Manhattan of the steppe.
www.wired.com, 23.09.2016